Creating environments for healthy human development and a healthy biosphere for generations to come.
Increasing numbers of children are growing up with insufficient contact with the natural world. To counteract this trend, the Natural Learning Initiative offers evidence-based design assistance, professional development, and information resources to advance experience of the natural environment in the daily lives of all children.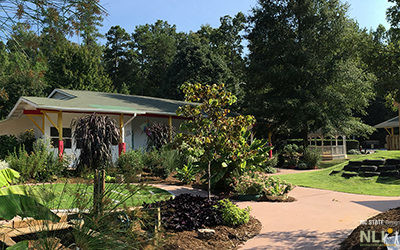 Registration is now open for NLI's two online certificate courses. Each 24-hour course is asynchronous and self-paced, and takes up to 12 weeks to complete for 2.4 CEUs of credit.
read more
Did You Know Outdoor Time…
Supports gross motor skills
Encourages healthy eating
Improves eyesight
Promotes cognitive development
Improves academic performance
Lessens ADHD symptoms
Promotes self-confidence
Reduces stress