Early Childhood Health Outdoors (ECHO)
ECHO is based on a decade of research on the Preventing Obesity by Design model. The results show that improving the design of outdoor spaces through affordable interventions and training early childhood educators, young children, and care providers produces substantial benefits including:
Children are more physically active in the outdoors and engage in social interactions more often.
Children and providers enjoy naturalized outdoor spaces and spend more time outside, supporting healthy behaviors.
Hands-on gardening encourages the consumption of fresh fruit and vegetables.
And parents are more likely to linger at care centers, improving the community experience.

The intent of Playing by the Rules|Colorado, from here on the guide, is to encourage greater understanding of the regulatory framework for outdoor learning environments in four types of child care facilities regulated by the state of Colorado—childcare centers, family child care homes, neighborhood youth organizations, and school-age child care centers. This guide is intended to help designers and childcare professionals navigate six documents issued by the State of Colorado and certain other standards or rating systems that are incorporated into them. Further clarification can be found here.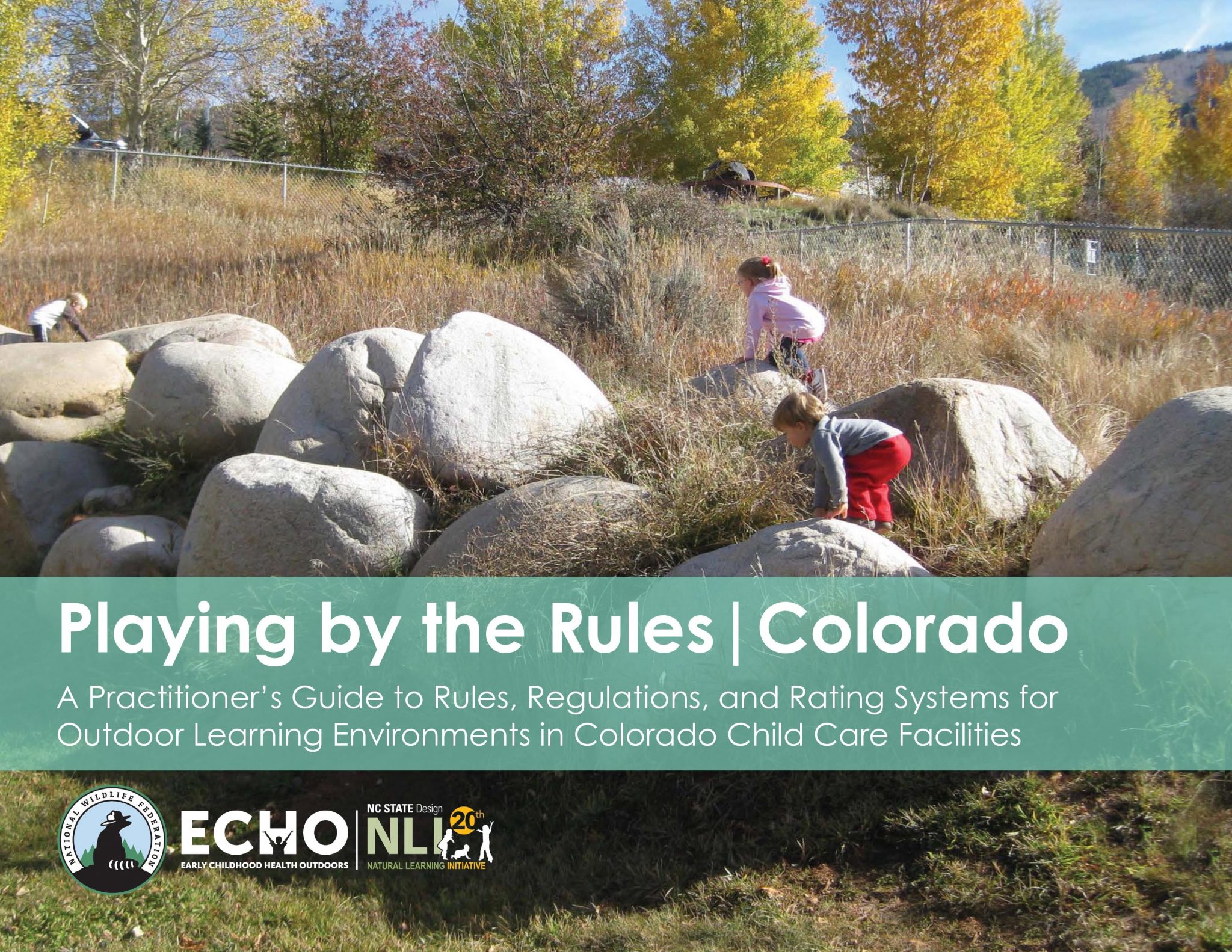 ---