Micromobility Research with SPIN
NLI Director Deepti Adlakha has been awarded a research contract to study micromobility across the NCSU campus alongside fellow colleagues Aaron Hipp in CNR, Eleni Bardaka in engineering, and Waugh (John) Wright in ITRE. This study will focus on the behavior of both drivers and e-scooter riders with the goal of developing improvements to safety and the user experience. Student ambassadors will assist with data collection and provide education to users.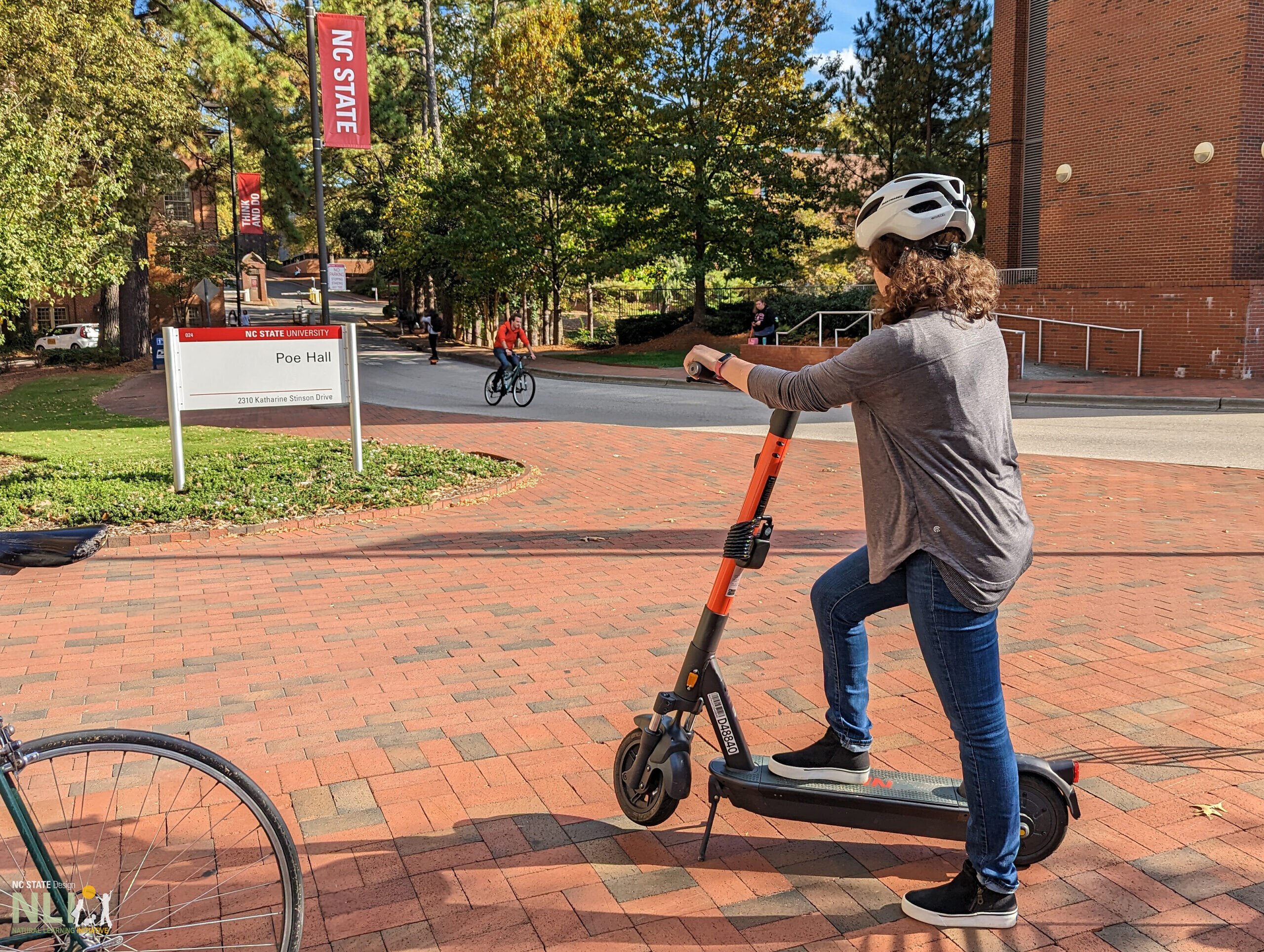 NCSU has partnered with SPIN to fully deploy e-scooters and bikes across the campus due to SPIN's experience implementing successful campus programs and their consistent focus on safety and regulations. The use of these products serves to cut the carbon footprint generated by short trips in half.
---