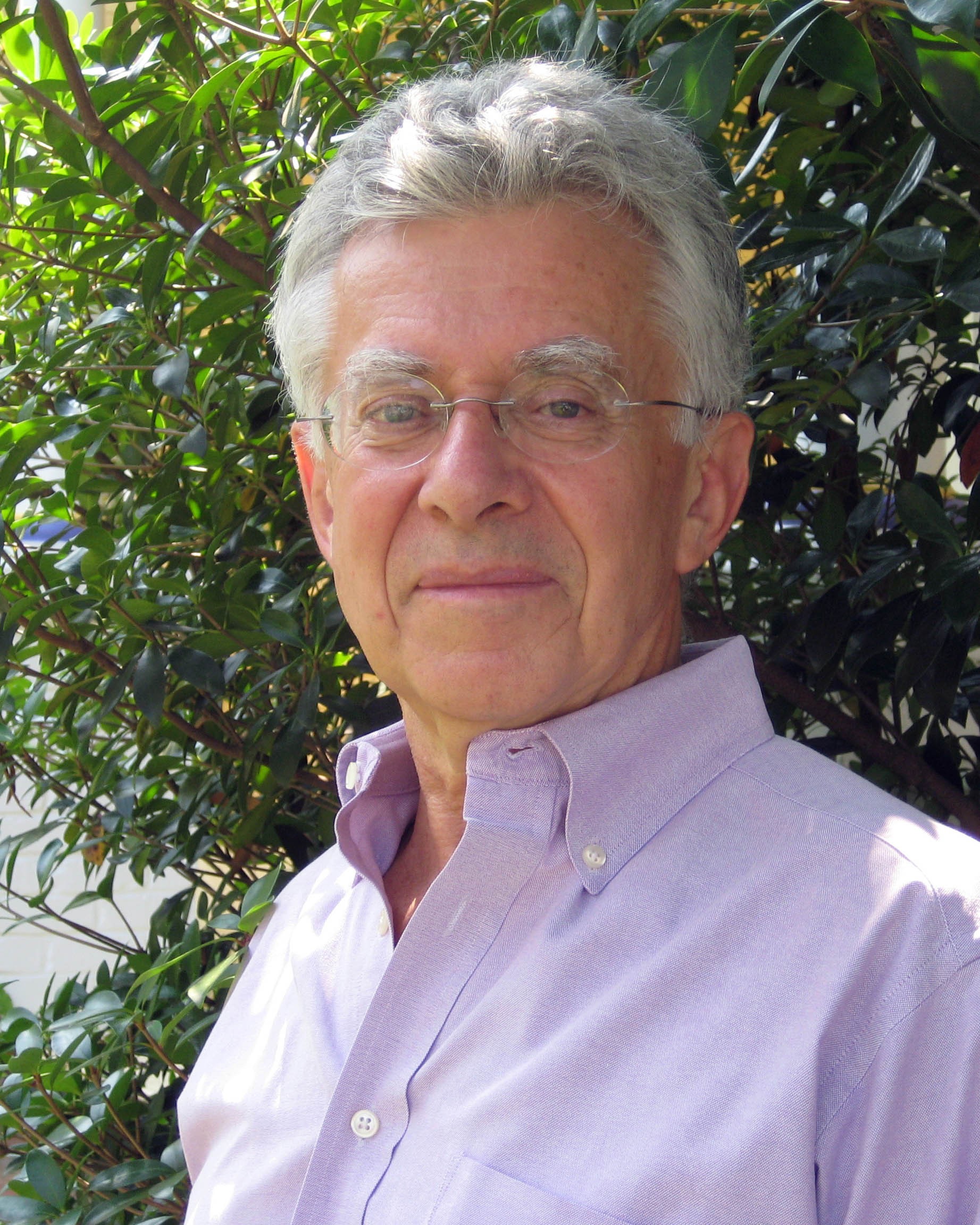 Director Emeritus, Natural Learning Initiative; Professor of Landscape Architecture
Robin Moore, MCP, Hon. ASLA, is NLI Director and Professor of Landscape Architecture. He is former President of the International Play Association and former Chair of the Environmental Design Association. Moore is an international authority on the design of children's play and learning environments, from infant gardens to cities. He works in the field of landscape architecture as an educator, researcher, and design consultant. His research focuses on user needs, design thinking, participatory design programming, and evaluation tools applied to urban childhood and family settings. Robin holds degrees in architecture (London University) and urban planning (MIT). In 2021 Moore was awarded the Alexander Quarles Holladay Medal for Excellence by NC State Board of Trustees – the highest recognition of faculty achievement.
Robin grew up in the UK on the edge of town in Sevenoaks (southeast county of Kent, known as the "Garden of England"). As a classic free-ranging "child in the woods," he spent his childhood roaming the intimate, rolling landscape of woods, fields, streams and farm animals engaged in what were then commonplace, wild adventures with neighboring kids. The only rule was to be home on time for meals. A large back garden of flowers, chickens, fruits, and vegetables kept the family self-sufficient most of the year. By age seven, Robin was riding a bicycle across town to school and to cub scout meetings. Scouting became his practical, nature-based, informal education through adolescence, rising to Queen's Scout (Eagle Scout in the US).
Before emigrating to the U.S., Robin worked on healthcare design at Llewelyn Davies and Weeks, Architects, London, and on industrial landscape restoration at Land Use Consultants, London.
Professor Moore's designs for residential commons in U.S. low-resource communities began while a graduate student at MIT, studying with Kevin Lynch and working for the Boston Redevelopment Authority. Later, as landscape faculty at UC Berkeley, California, he co-created with then principal, science educator, Herb Wong, his seminal work: The Washington Environmental Yard (WEY) at the downtown Washington Elementary School (recipient of the 1988 Outstanding Contribution to the Practice of Design Research by the Environmental Design Research Association, EDRA).
The WEY story was published as Natural Learning (1997). The WEY conceptual model of integrating evidence-based physical design with community engagement, play, learning, education, research, and feedback drives the Natural Learning Initiative approach to participatory community development. The design of Kids Together Playground, Cary, NC, with Little and Little, Landscape Architects, demonstrated how universal design could be integrated into the model.
After teaching at UC Berkeley and Stanford University, and working in urban design research in San Francisco, during the 1970s, in 1982 Moore was appointed to the Landscape Architecture faculty, NC State University, teaching urban design studios and seminars in the community-based environment and behavior approaches to design. He was a founding faculty member of the Center for Universal Design, College of Design, and was the principal investigator for the US Access Board update of the Uniform Federal Accessibility Standards for Children's Environments.
Since founding NLI in 2000, Professor Moore and Dr. Nilda Cosco, have led contributions to the design and renovation of hundreds of outdoor play and learning spaces in childcare/child development centers, schools, special education facilities, and nonformal education facilities (botanical gardens, museums, nature centers, zoos) in North Carolina and elsewhere. Built projects include the Nature PlayScape at the Cincinnati Nature Center, the Arlitt PlayScape (Moore was appointed the signature designer), Arlitt Child and Family Research and Education Center, University of Cincinnati, Cincinnati, OH; First Environments Early Learning Center, Research Triangle Park, NC.
Moore started working with Michael Van Valkenburgh Associates in 1999 with Dr. Cosco, and was fortunate to contribute to innovative urban park design projects with a firm who value the NLI philosophy and knowledge base related to children and families, in projects including Teardrop Park, Battery Park City, NYC; Union Square, NYC; Brooklyn Bridge Park, Brooklyn, NYC; A Gathering Place for Tulsa, OK (opening Fall 2018); Smith Family Waterfront, Boston Children's Museum and the adjacent Martin's Park (under construction, 2018), Boston;
Prior to NLI, Professor Moore was a founding principal of MIG (Moore Iacofano Goltsman), head office, Berkeley, CA. With MIG, he contributed with Dr. Cosco to the design, programming, staff development, and research at the Hamill Family Play Zoo, Brookfield Zoo, Illinois. He contributed to the design programming of several other play-based zoo facilities. With Dr. Cosco, he directed the Durham Parks and Recreation Master Plan.
Pre-NLI North Carolina design contributions included: Blanchie Carter Discovery Park (with Dr. Cosco), Southern Pines Primary School, NC (featured in the New York Times, October 1999); Playspace family play center, Raleigh (1998), NC; Playport, Raleigh-Durham International Airport, and projects with Frank Harmon, Architect. Projects included NC Estuarium, Little Washington; Walter B. Jones Sr. Center for the Sounds, and Scuppernong Interpretive Boardwalk, USFWS Pocosin Lakes, Columbia, NC; and Lake Mattamuskeet Pump House and Hunting Lodge, USFWS (now managed by NC Wildlife Resources Commission), Holland, NC; The Raleigh School; and NC Botanical Garden Education Center, UNC, Chapel Hill.
Built work in Buenos Aires, Argentina, included the Lekotek Center Play Library; Vilas Racket Club child and family center; Friends Club Adventure Playpark, and the Ecological Village, La Reja, Province of Buenos Aires, for SUTEH, a workers' union. During this period, Moore contributed to an interdisciplinary team at the Catholic University Santiago, Chile, on the community-based design of several metropolitan parks located in low-income areas of the city. He also worked with an interdisciplinary team administered by the City of Lisbon, Portugal, on open space development in new, low-income housing districts.
Moore has many years of international experience in design facilitation, participatory design program development, and design research, most recently as a member of the eight-country Growing Up in Cities (GUIC) action research project sponsored by UNESCO. He was co-director of the Buenos Aires project with Dr. Cosco and led Amman, Jordan, field research projects and UNICEF training workshops with former Ph.D. student, Dr. Eyad (Ed) Salem.
Moore has lectured in many countries on issues of urban childhood and environment related to landscape design and has received honors in Sweden, Japan, and Argentina where his design philosophy for outdoor play and learning or children and families is used as a model.
Professor Moore is the past Chair of the Environmental Design Research Association (EDRA). Beginning in 1967, he was an active member and part of the leadership (President 1990-1999), of the International Association for the Child's Right to Play (now International Play Association, IPA). He founded and was for twenty years the editor of the IPA magazine, PlayRights.
---