Playgrounds: A 150-Year-Old Model
This chapter examines how current playground design reflects changing recreational philosophies and institutional commitments over the last 150 years. A definition of what makes an effective playground, a look at playground risk factors, and how collaboratively designed landscape settings provide a viable strategy for safe, health-promoting playgrounds are also explored.
Webster's defines a playground as "a piece of ground for and usually having special features for recreation, especially by children" (Gove 1961, p. 1737). This definition is helpful. Special recreational features, designed and constructed accord­ing to a plan, distinguish a children's playground from a vacant lot or a forest. The character and extent of those features and the type of recreation the area supports have taken many forms in the last 150 years, reflecting changing philosophies of children's recreation and varying institutional commitments to supporting children's recreational needs.
This chapter begins by tracing the history of playgrounds and exploring the philosophies be­hind the changes. Two major themes emerge. First, playgrounds should be places where children can play without incurring serious Injury. Second, play­grounds should be spaces that support healthy child development through the process of active play, learning, and exploration. With regard to playground safety, this chapter reviews trends in injuries and fatalities and presents prevention strat­egies. Finally, case studies of community-based ef­forts to create playgrounds· and school parks that meet both sets of goals are discussed. With a focus on elementary schools serving children 4-12 years of age (prekindergarten to sixth grade), the chapter offers suggestions on how to optimize playgrounds as educational and developmental settings that are safe for all children.
In Safe and Healthy School Environments, 2006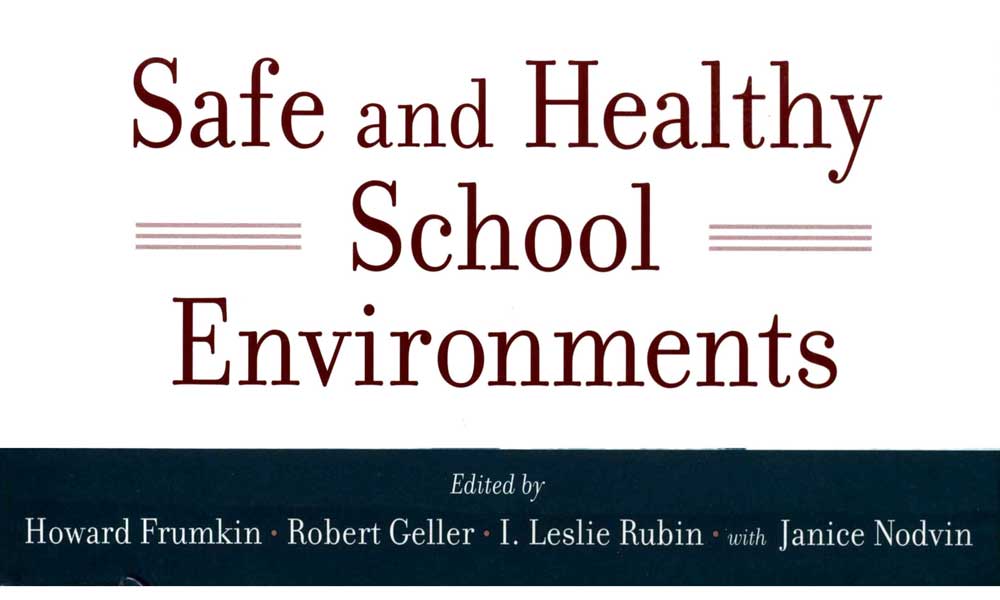 ---