Greensboro Children's Museum Edible Schoolyard
The Edible Schoolyard (ESY) at the Greensboro Children's Museum (GCM) is an organic teaching garden with vegetables, herbs, fruits, chickens, a pond, outdoor classrooms, and many other features. ESY is committed to providing children and their families with the developmental benefits of participating in the "seed to table" philosophy of Alice Waters and is part of the Edible Schoolyard Project, which grew out of the original ESY at Martin Luther King Middle School, Berkeley, CA. Opened to the public in 2010, the GCM schoolyard is uniquely located in a museum rather than a school.
NLI contributed the primary programming and design effort for the ESY, which is part of the GCM outdoor masterplan developed by a local design team, through facilitation of design workshops, design charrettes, and community meetings. The ESY schematic design and illustrative graphics were completed after a series of in-house reviews.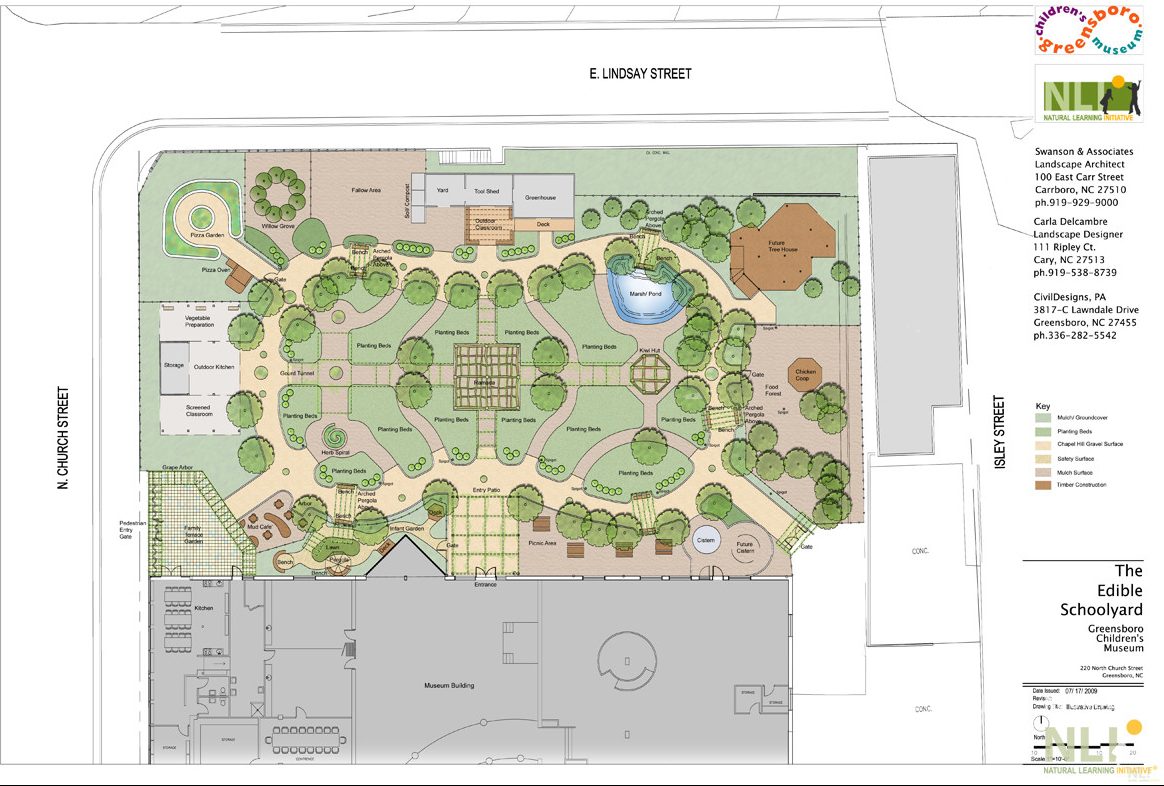 ---