First Environments Early Learning Center
The Outdoor Learning Environment (OLE) at the new First Environments Early Learning Center (FEELC) surrounds the FEELC with play and learning settings focused on helping children gain an understanding of environmental stewardship and food production. The design provides a range of settings to optimize children's time outside by providing a multitude of program functions. Almost 200 infants, toddlers and preschool children benefit from FEELC's programming emphasis on nature as a "third" teacher.
Robin Moore, together with MIG, Inc., and Nilda Cosco led a community-based design process in collaboration with staff from the US Environmental Protection Agency (EPA), who manage the site, and consulted on development of the schematic design. The new FEELC and OLE opened in 2006.
FEELC serves as a statewide model for POD3, providing inspiration to childcare providers from North Carolina and beyond. Many features of the OLE at FEELC are being replicated in other centers, including healthy eating. The school kitchen uses vegetables and fruits grown in the OLE, which in 2011 contributed more than 300 pounds of nutritional enjoyment for the children.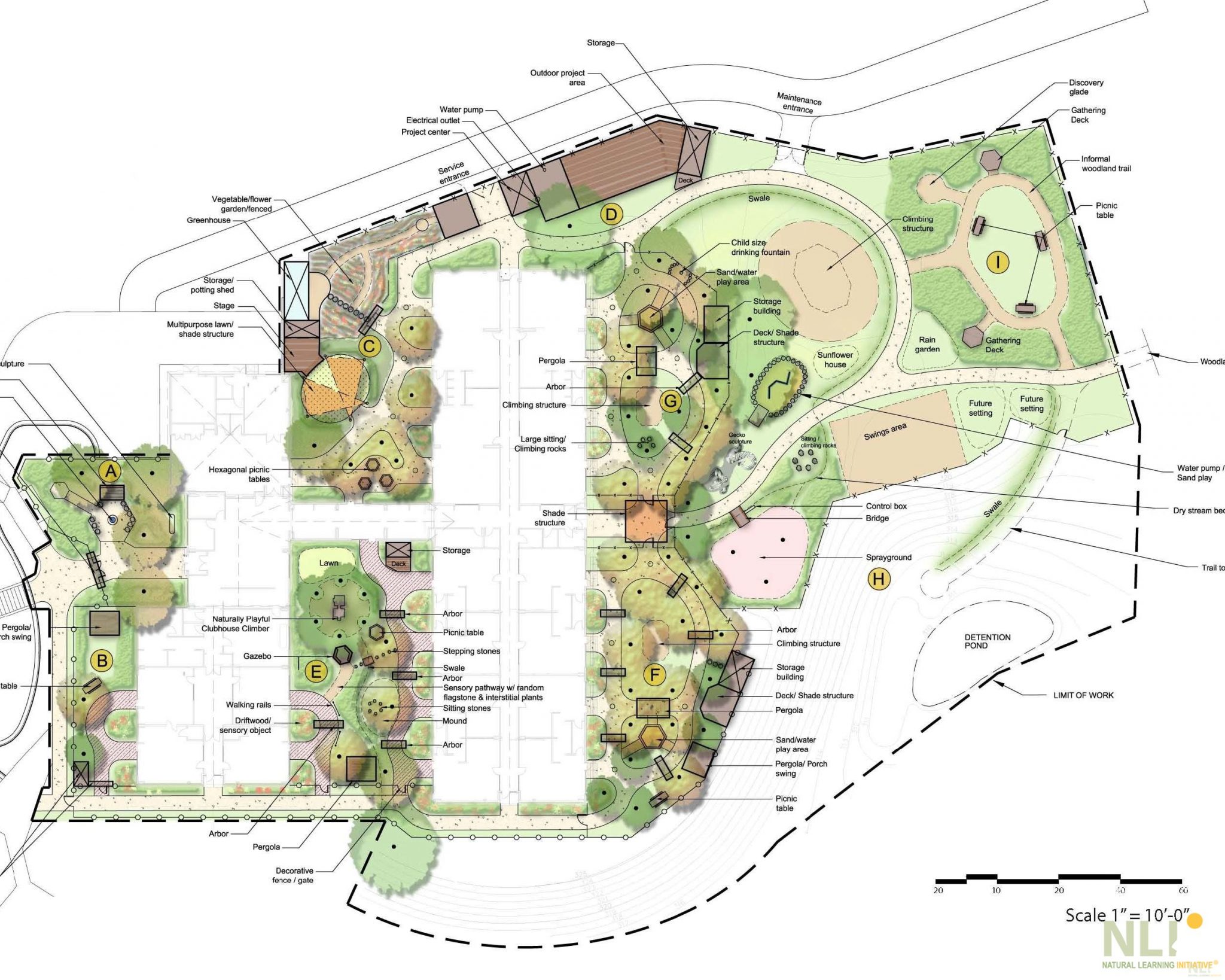 ---