Learning Objective: As a stimulating exercise, threading leaf necklaces strengthens children's fine motor skills and builds their hand-eye coordination. This activity encourages children to practice their problem-solving and decision-making skills as they design their necklace and choose different leaf patterns. Furthermore, leaf necklaces help children become more independent and self-assured in decision-making.
Setting:
Outdoor learning environment
Focus:
This activity develops children's fine motor skills and helps them connect to the natural and physical world.
Curricular Areas:
Problem-solving
Decision-making
Cognitive development
Creative expression
Sensory stimulation
Hand-eye coordination
Mathematics knowledge and skills: counting, sorting, matching, patterns, comparing
Physical development: fine motor skills
Scientific knowledge and skills
Suggestions:
Select an area for children to make leaf necklaces in the OLE.
Explain to children they will be creating leaf necklaces. As children are collecting leaves outside, highlight trees within the OLE: place emphasis on the shape, size, and color of each leaf they choose.
Encourage children to sort leaves based on their shape, size, and color.
Using hole punchers, invite children to punch holes through each leaf. This exercise helps to strengthen their fine motor skills, with focus on hand muscle development. During this portion of the activity, adult assistance may be needed.
Have children thread twine or yarn through leaf holes. Encourage them to create patterns or decorate leaves using acrylic paint.
With teacher assistance, tie ends together to form the shape of the necklace. Have children showcase their necklace to others.
Expand activity to include additional learning outcomes for children.
Engaging Parents:
Have children draw a picture and share stories of their leaf necklace with their family.
Encourage parents to recreate this inexpensive activity at home with their children.
*Caution children from wearing their necklace during outdoor play and/or physical activities as it may cause a choking or entanglement hazard.
Materials:
Leaves of different shape, size, and color
Hole puncher, twine or yarn, acrylic paint and brushes (optional)
Book Recommendations:
"All About Leaves" by Claire Throp
"A Leaf Can Be…" by Laura Purdie Salas and Violeta Dabija
"Tap the Magic Tree" by Christie Matheson
"The Leaf That Wouldn't Leave" by Trish Trinco and Bryan Langdo
"We're Going On A Leaf Hunt" by Steve Metzger and Miki Sakamoto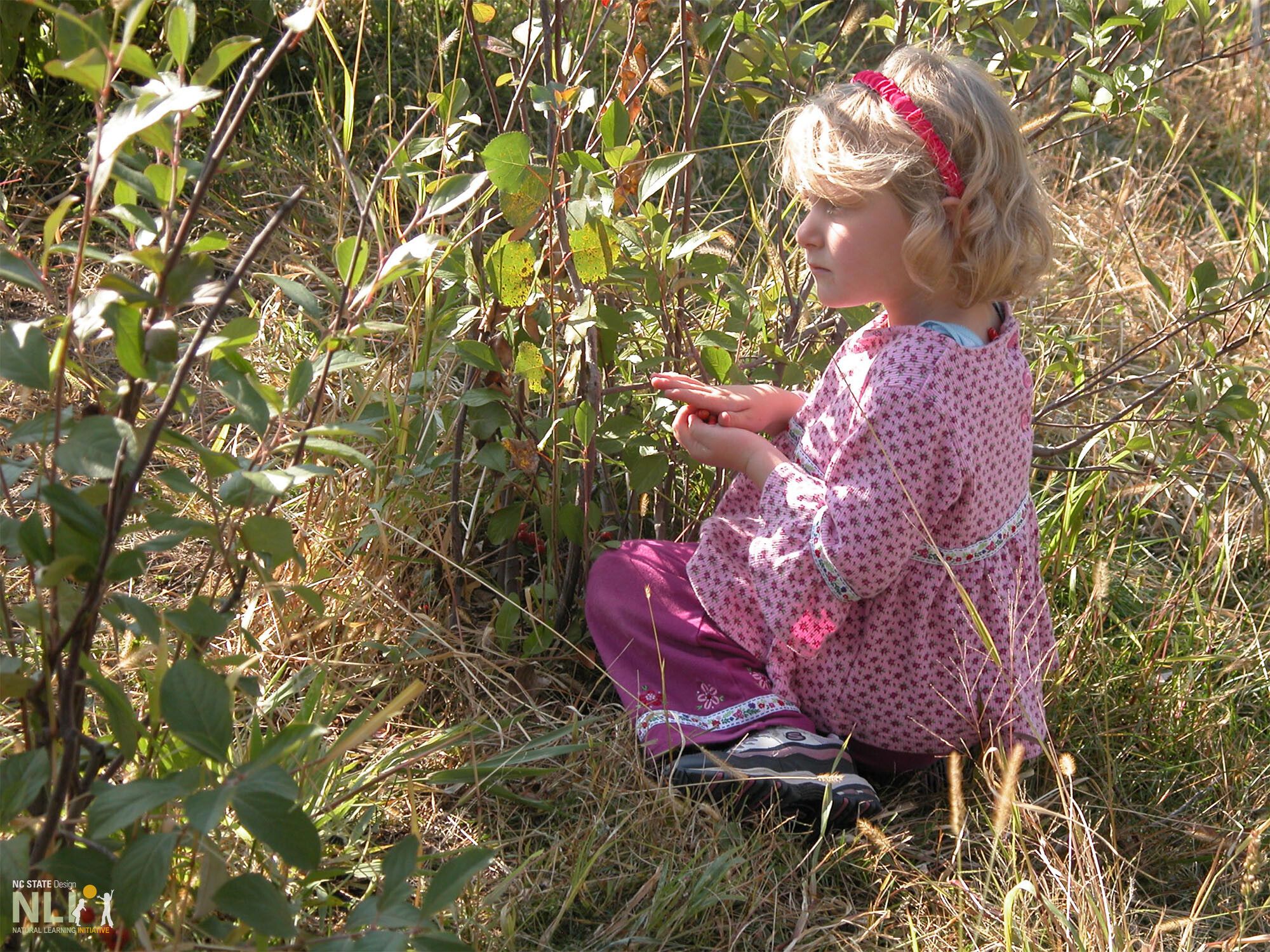 ---