Learning about water and ice is age-appropriate activity that stimulates children's senses and enhances their fine motor skills through creative design. Making artwork encourages young children to practice hand-eye coordination and introduces STEAM concepts at an early age.
Setting:
Outdoor learning environment (OLE)
Focus:
Outdoor craft focused on stimulating senses and building physical development (fine motor skills)
Curricular Areas:
Creative expression• Problem-solving
Cognitive development• Sensory stimulation
Physical development (fine motor skills)
Suggestions:
Fill freezable containers with water.
Mix in food coloring.
Place a craft stick or small plastic spoon in each container and place in freezer.
Allow a couple hours for water to thoroughly freeze.
Once frozen, take ice paint out of the container and allow children to paint on construction paper or outdoor surfaces (sidewalk, pathways, play structures, etc.) using the cubes as paintbrushes.
FOR OLDER CHILDREN: Invite children to create a painting of their outdoor learning environment. Encourage them to incorporate animals/natural elements they may see during their outdoor time. During circle time, create an atmosphere for open dialogue. Ask the children to discuss their outdoor scene. To expand this activity, have them identify the shapes, colors, and number of items they included in their picture.
Expand the activity to include more curricular and development areas.
Engaging Parents:
Take a picture of children's ice paintings. Post the pictures in a readily-accessible place and/or include it in a parent newsletter.
Encourage children to show their ice painting to their parents and talk about the outdoor scene they created.
Materials:
Food coloring, craft sticks or plastic spoons
White construction paper, water, and small, plastic, freezable containers (ex. empty yogurt containers or ice trays)
Book Recommendations:
"Mouse Paint" by Ellen Stoll Walsh
"Beautiful Oops!" by Barney Saltzberg
"Do You Know Colors?" by Katherine Howard and J.P. Miller
"Brown Bear, Brown Bear, What Do You See?" by Bill Martin Jr.
"Pantone: Colors" by Pantone and Helen Dardik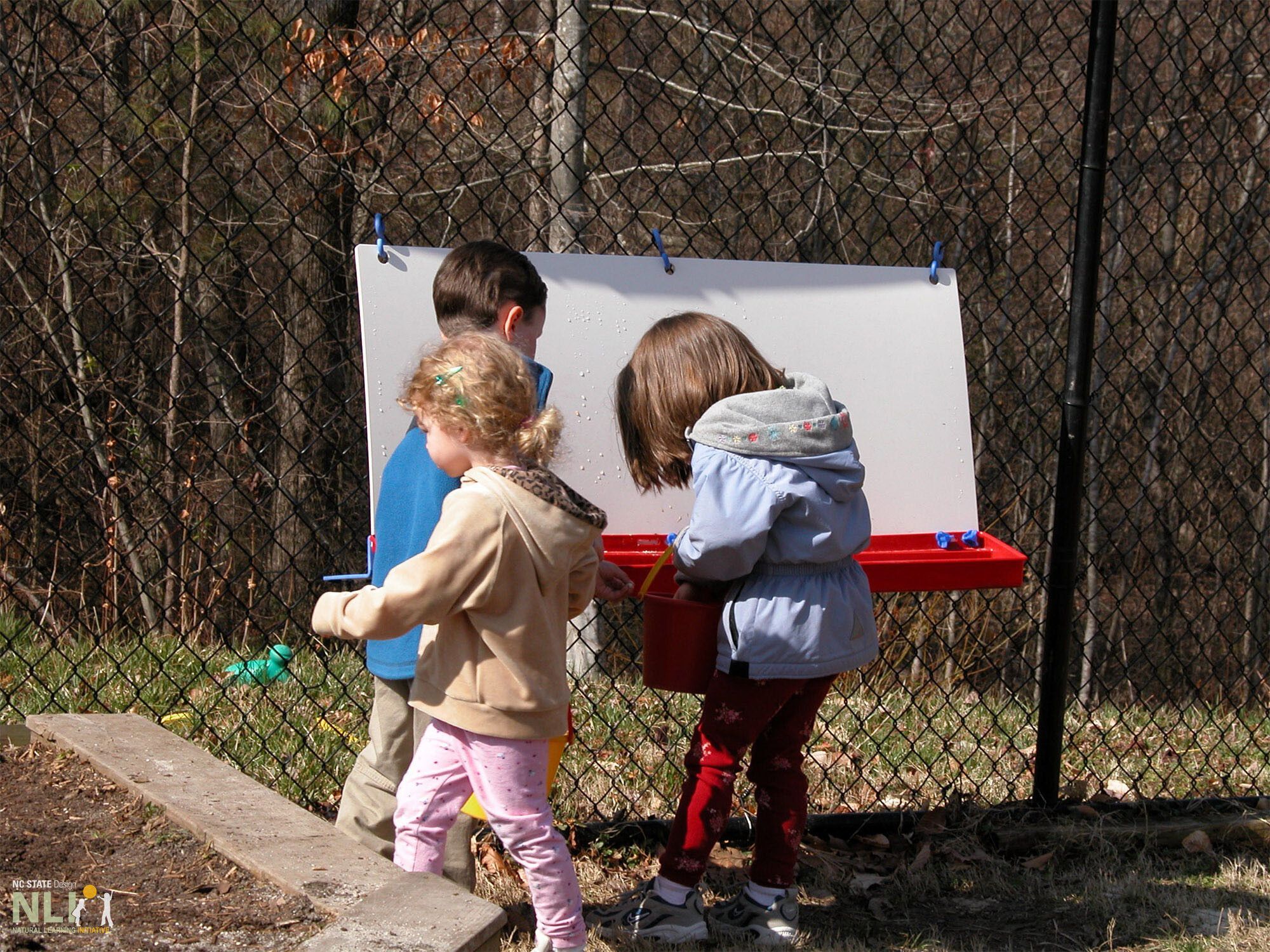 ---