Grow It, Smell It, Eat It
Herbs are special edible plants that can be used to introduce children to new scents and tastes in the garden. Planting herbs and watching them grow can also help children develop an appreciation for growing plants and gardening. Many herbs are easy to grow and have interesting scents and tastes.
Setting:
Work Table/Potting Table
Focus:
Gardening
Curricular Areas:
Health and Physical Development: physical health and growth (eating healthy food)
Language Development: Receptive language (new vocabulary, listening skills), expressive language (explaining, describing), foundations for reading (using labels)
Conservation/Empathy: familiarity with living things
Suggestions:
Call attention to the materials on the potting table, with special emphasis on related vocabulary including herbs, seedlings, and soil.
Have children smell the dried herbs and explain how people use herbs to add flavor to food.
Tell the children that they can grow their own herbs instead of buying them in a jar. Call attention to the seedlings and the names of each.
Help children plant the seedlings in pots. Label each pot. Carefully water the plants.
Keep the soil moist, and at least once a week, check the growth of the seedlings.
Wait for the plants to mature, and then pinch leaves off the plants. Sprinkle the herbs on salads and other dishes prepared with the children.
Engaging Parents:
Send a few snippets of herbs home with the children. Encourage the children to explain to their parents how they grew the herbs and how they might be used in cooking.
Materials & Tools
Variety of pots for planting (make sure the pots have drainage holes)
Potting soil
Several varieties of herbs (e.g. seedlings of thyme, rosemary, basil, and chives)
Labels for herbs
One or two jars of dried herbs
Spray bottles with water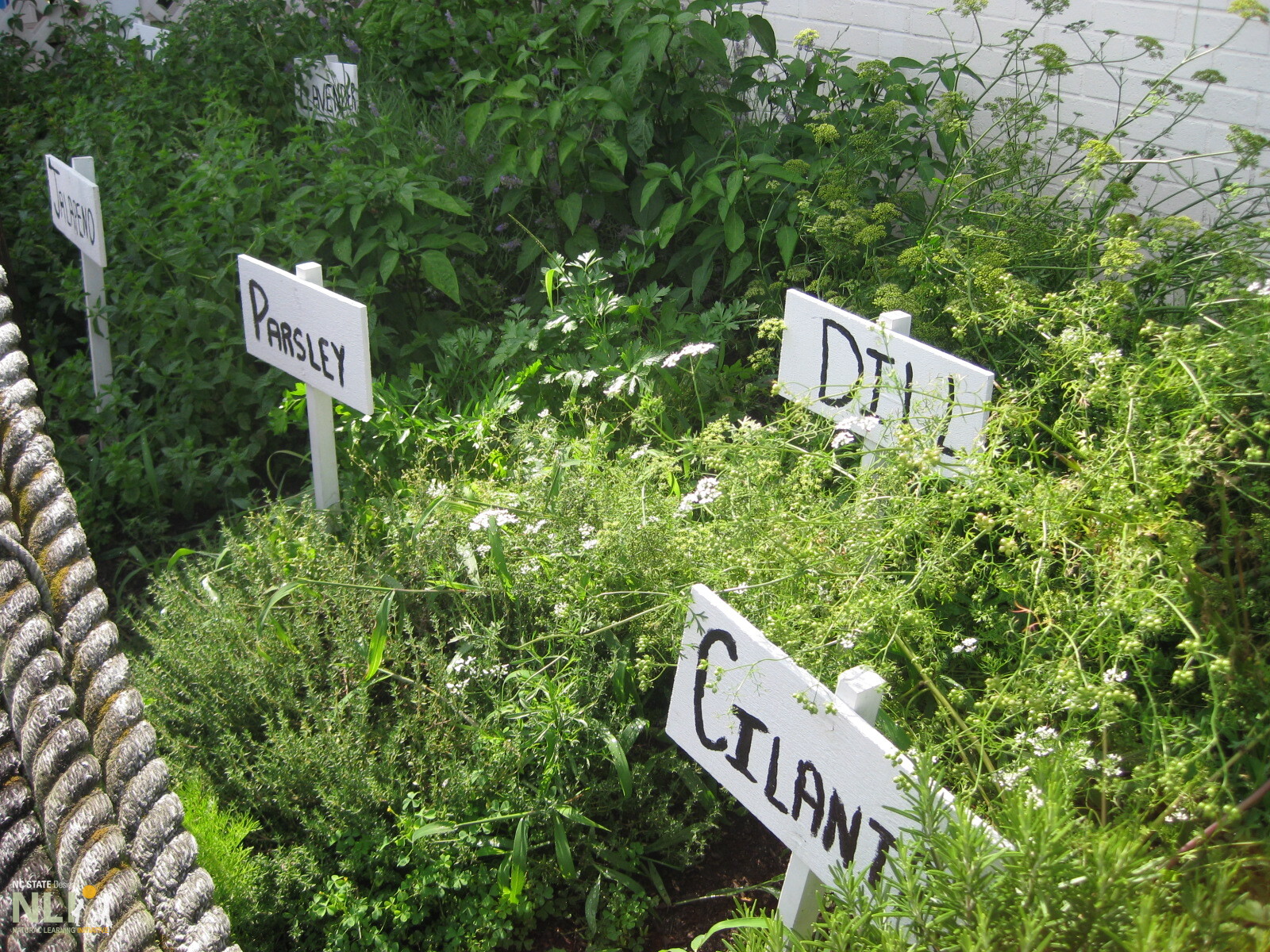 ---