The Field of Dreams Nurture and Education Center is located in the center of Baxter Village, a "new urbanism" mixed use development near Fort Mill, South Carolina. The Field of Dreams mission is: "To nurture children in an innovative learning environment while making life easier for busy families." The local owners appointed NLI to design a natural playground that supported the owners' understanding that "each child is unique. Each child learns differently from the next, has different interests, and will learn at a different pace. Children learn best when they feel secure, are well-nourished, and are having fun."
To support these aims, NLI developed a master plan with diverse design elements, including a variety of natural settings, flower and vegetable gardens, a greenhouse, decks and gathering places, sand and water play feature, multipurpose lawns, a enclosed program base/outdoor classroom, and curvy wheeled toy pathways with arbors connecting all settings.
The narrow area on the north side of the site presented a particular design challenge to create diverse infant and toddler garden settings. The design response emphasized flowering vines on the boundary fence, patches of lawn interspersed with raised beds of perennial flowering plants, arbors, trellises, and shady gathering decks.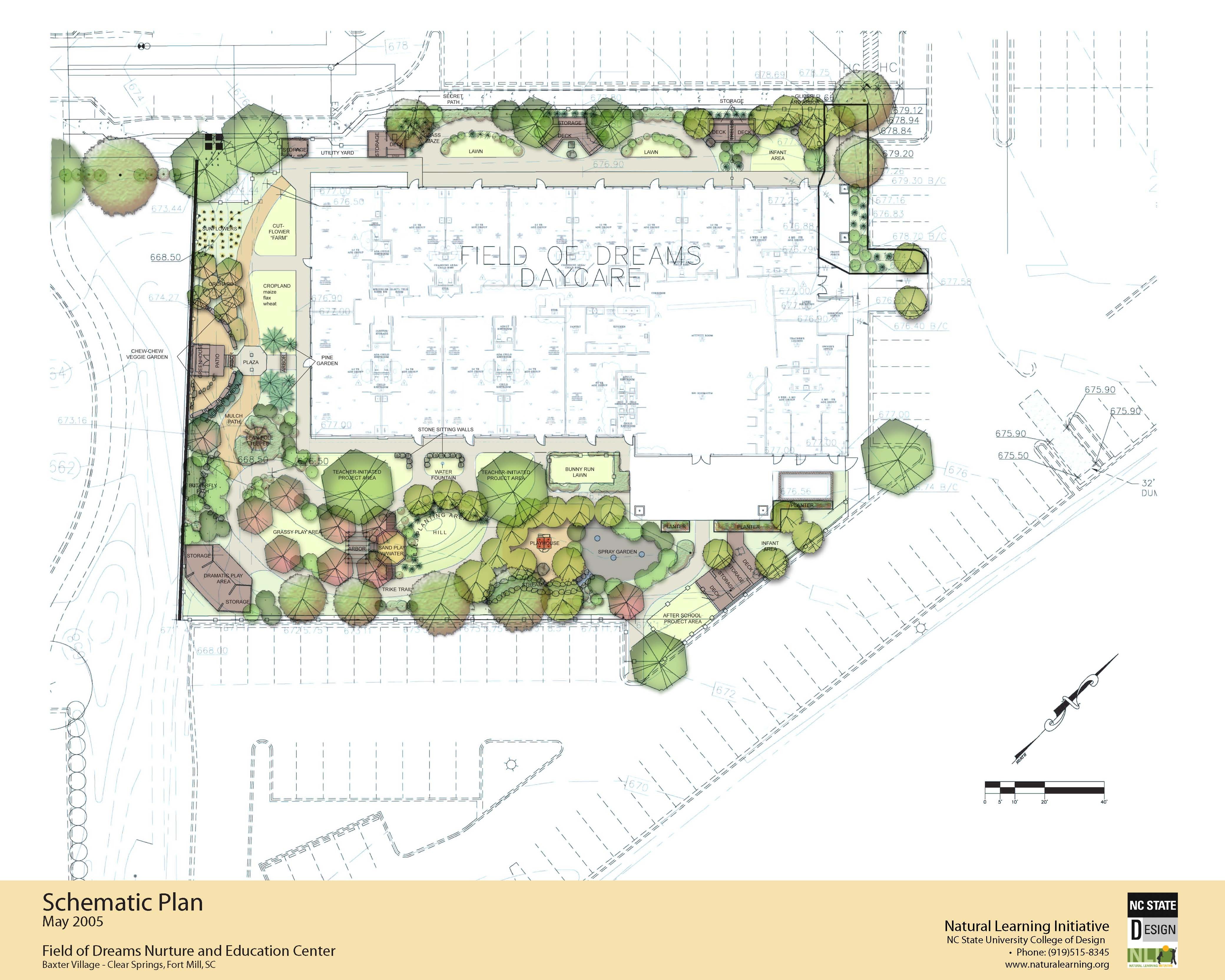 ---