Integrating Gardening Resources Into EFNEP Curriculum
Authors: Erin Van Fleet, Dara Bloom, Nilda Cosco, Bria Sledge, Lucy Bradley, & Robin Moore.
BENEFITS OF NATURE AND GARDENING
Food-based gardening is strongly aligned with curriculum principles of the Expanded Food and Nutrition Education Program (EFNEP). If gardening is integrated into EFNEP, families will find practical resources as well as guidance for growing their own food. The integration will also help reinforce messaging on eating more healthy foods, eating more local foods, moving more, engaging with the community, and budgeting for healthy eating.
Included are specific examples of where and how gardening can be mentioned in lesson plans. Resources can help engage children in gardening and cooking and encourage them to get outdoors and take part in gardening activities with friends and family.
BENEFITS OF NATURE FOR CHILDREN
Research demonstrates that nature is a wide-ranging, preventive measure for human health. Before all, nature exposure for mothers may protect against low birth weight. Childhood exposure to nature builds protection against ailments such as depression, anxiety, diabetes, obesity, and heart disease.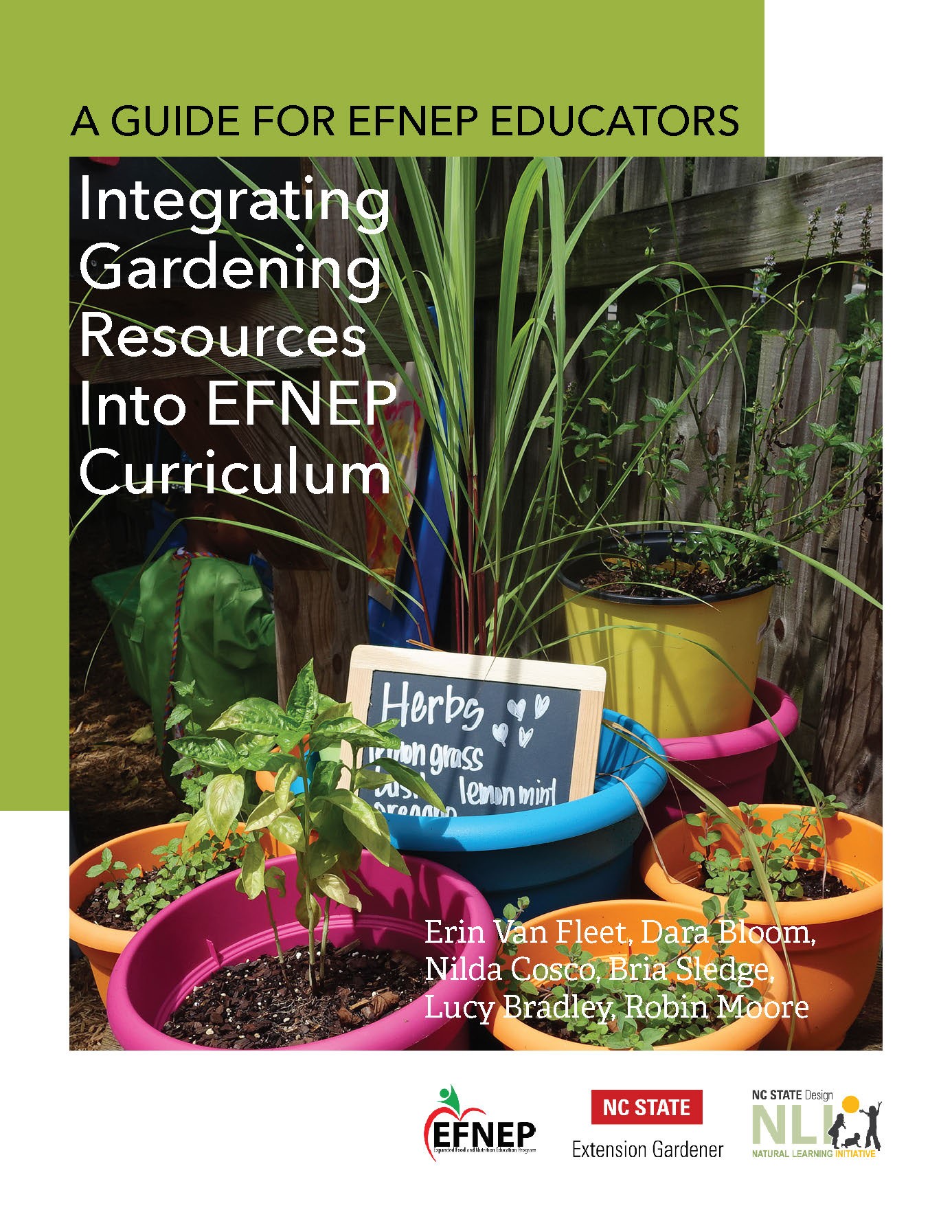 This publication is part of the project: Childcare Outdoor Learning Environments as Active Food Systems: Effectiveness of the Preventing Obesity by Design (POD) Gardening Component supported by the National Institute of Food and Agriculture (NIFA), US Department of Agriculture USDA. Competitive grant no. 2017-68001- 26354. Any opinions, findings, conclusions, or recommendations expressed in this publication are those of the authors and do not necessarily reflect the views of USDA.
---