"EVERYTHING SHOULD HAVE NATURE" was a World Environment Day message from an 11-year-old for the International Year of the Child (1979), participating in CHILDREN CAN TOO! – a project of the U.S. branch of IPA (International Play Association)* – an organization advocating for the right to play of children and youth, and their right to participate in decisions affecting their daily environment. The interactive poster invited children and youth to "Make a drawing, cartoon, or story of what you can do, with a slogan and captions to advertise your ideas."
The other side poses a question to adults working with children and youth: "How can young people help plan, design, and manage the places we live in or use (our environment)? The sequence of seven action steps, informed by field experience (researching, designing, changing, planting and growing, caring for animals, inventing, and communicating), offers empowering guidance, now strengthened by digital tools.
*IPA was founded in 1961 as the International Playground Association, a voluntary, international NGO. In the 1980s-1990s, IPA became the International Association for the Child's Right to Play, to promote that right, as Article 31 of the Convention on the Rights of the Child (CRC), ratified by the United Nations in 1989. Robin Moore was the International President of IPA, from 1990-1999. In 1979, with IPA-USA, he led the CHILDREN CAN TOO! project with Roger Hart, then Director of the Children's Environments Research Group (CERG), City University of New York. IPA is now the International Play Association, with members in approximately 40 countries in both Global Hemispheres. Note: The United States is the only UN member nation yet to ratify the CRC.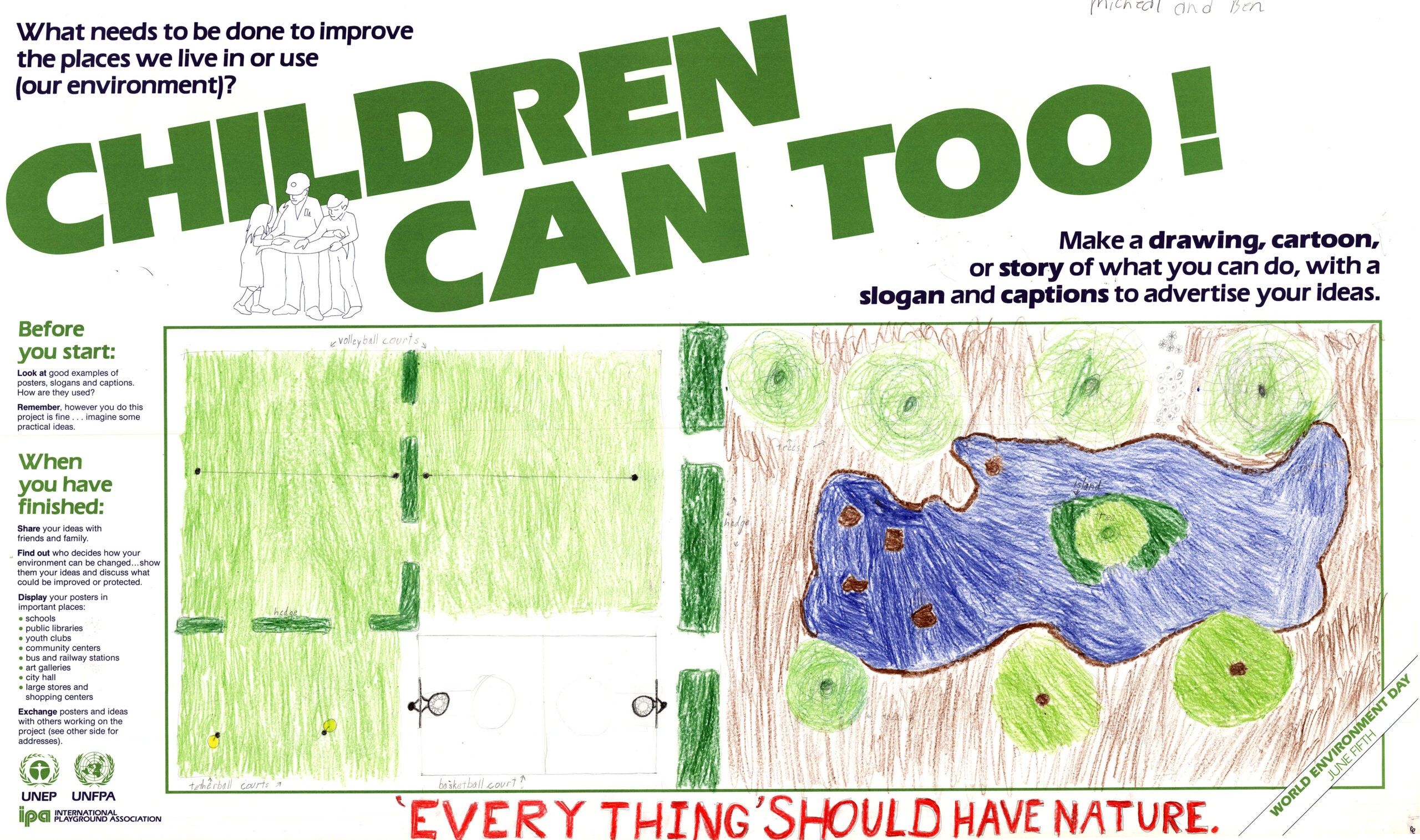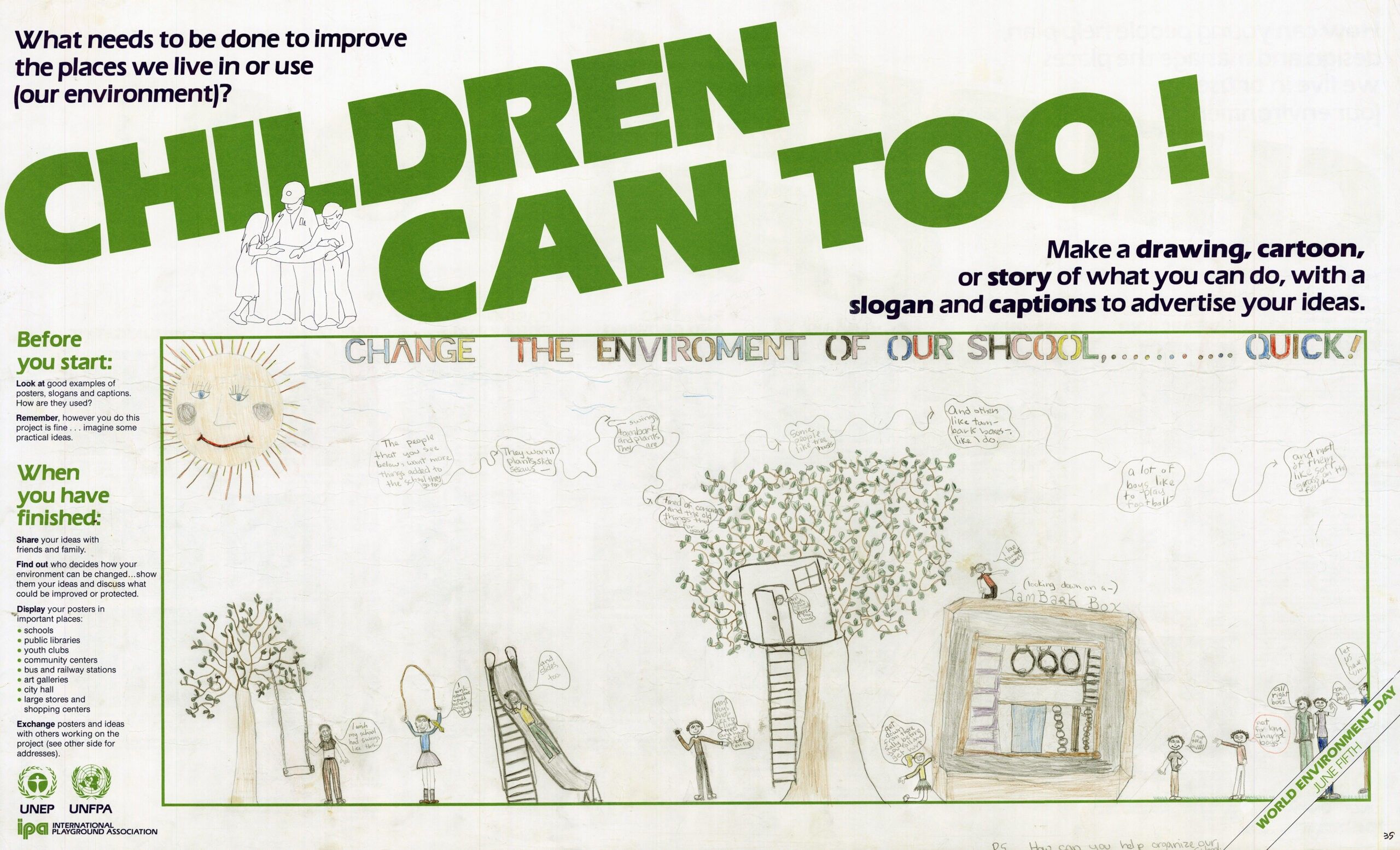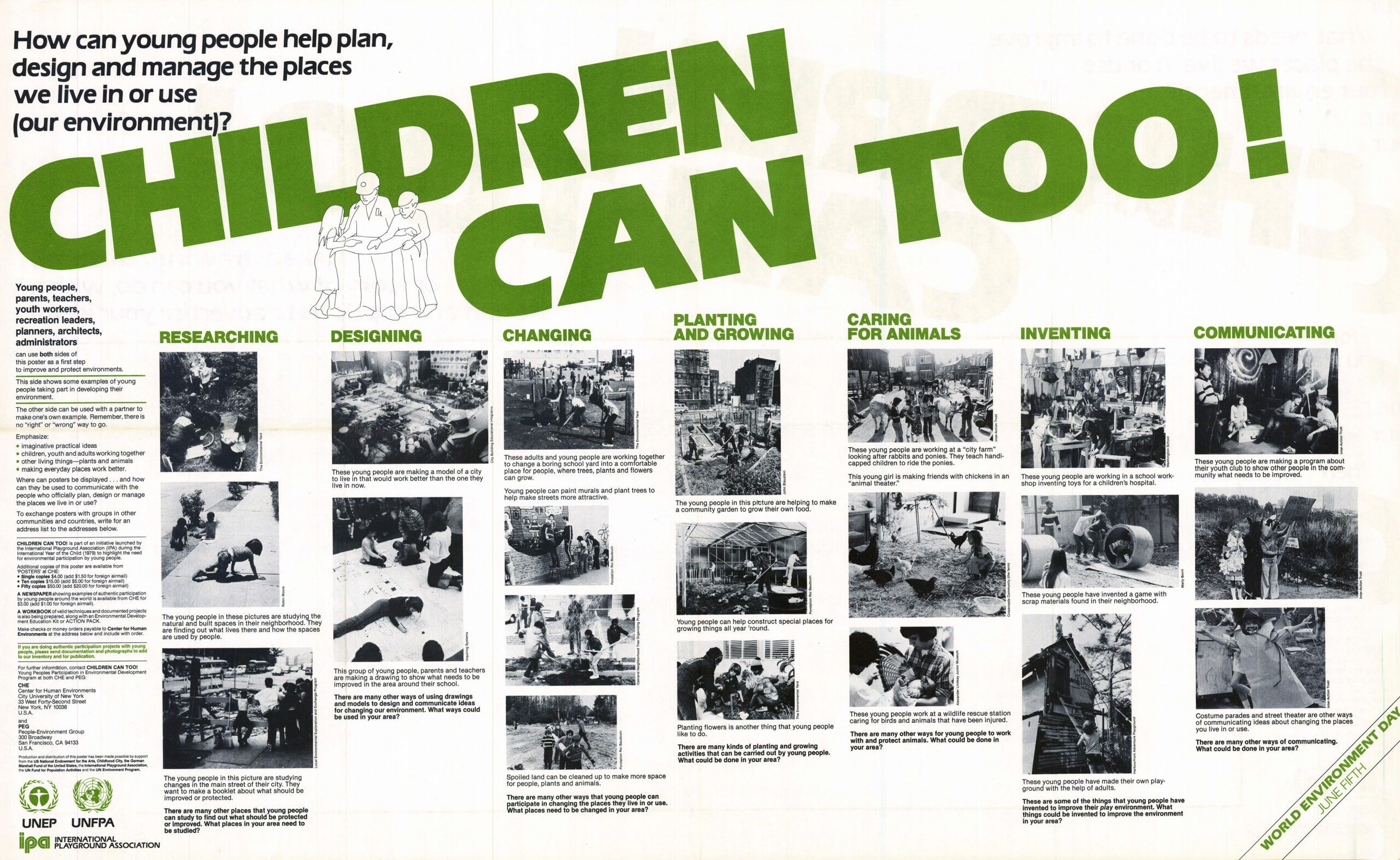 ---