Early Childhood Outdoor Learning Environments Certificate

EARLY CHILDHOOD OUTDOOR LEARNING ENVIRONMENTS CERTIFICATE COURSE is targeted towards early childhood professionals and others interested in improving early childhood outdoor play and learning environments. Learners will gain the skills and knowledge required to plan, manage, promote, organize, and administer high-quality outdoor play and learning environments. The course will also introduce the participatory design process used by the Natural Learning Initiative in childcare settings. Although the primary audience of this program is early childhood professionals, educators working in other settings may be interested as well as technical assistants, extension agents, landscape design professionals, cooperative extension agents, and volunteers working in childcare settings. The overall course objective is to help participants understand how landscape design can support active lifestyles, promote mental health and wellbeing, encourage healthy eating, and motivate learning in, about, and through nature. Participants in this course are NOT expected to have prior experience drafting plans.
This certificate program consists of 8 modules to be completed online, with optional online video conference sessions.
This course is worth 2.4 Continuing Education Units (CEUs) from North Carolina State University.
PROGRAM MODULES
Program Modules are intended to immerse the learner in thinking about the meaning of environmental quality for young children and how to improve it in the outdoor settings of daily life.
Introduction to environment-behavior approaches to design
Overview of the Preventing Obesity by Design (POD) model
Implementation of best practice indicators in child care centers as shown in the NLI Outdoor Learning Environment Toolkit
LEARNING OUTCOMES
Describe how outdoor environments can be designed to encourage children 0-7 years old to be active, practice motor development skills, participate in outdoor play, learn fruit and vegetable gardening, engage in healthy eating, and use natural materials, objects, and settings to support play and learning processes.
Explain how improving outdoor learning environment (OLE) quality can positively impact physical activity and healthy eating in young children.
Apply methods for creating and managing high-quality environments to support outdoor experiential learning.
Recognize outdoor learning environments as spaces where children's developmental capacity can be extended and enhanced.
Demonstrate OLE quality improvement as a health intervention and system-change strategy.
WHO IS THE CERTIFICATE FOR?
Early Childhood Technical Assistance providers
Early childhood educators
Nonformal educators working in park systems, botanical gardens, zoos, aquariums, nature centers, etc.
Cooperative Extension agents/Master Gardeners
Parks and Recreation professionals
Volunteers with an interest in advancing outdoor quality for young children
The next session will begin on August 28, 2023
REGISTRATION FEE: $560
*Discounts are available for NC residents, students, and groups. Contact information for all discount codes is available when you click "Register Here".

Group Size 5-9: 5% off
Group Size 10-14: 10% off
Group Size 15+: 15% off
NC Resident Rate: 40% off
Student Rate: 50% off
Approach to childhood learning was new and interesting.
Thoroughly enjoyed this course! … In the process of trying to apply these principles to my own little back yard. Thank you!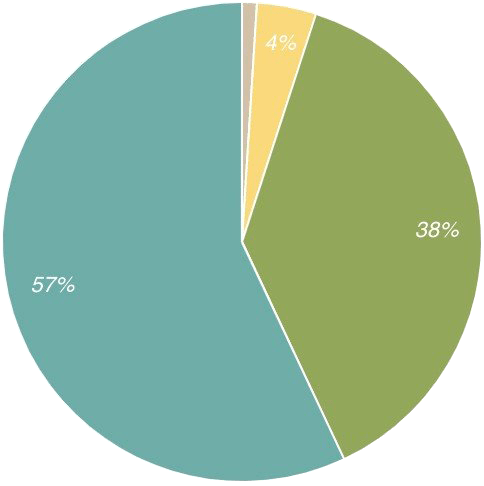 ---