Colorado Regulatory Guide- Playing by the Rules
Authors: Jost, Daniel; Cosco, Nilda; & Moore, Robin.
The intent of Playing by the Rules|Colorado, from here on called "the guide," is to encourage greater understanding of the regulatory framework for outdoor learning environments in four types of childcare facilities regulated by the state of Colorado—child care centers, family child care homes, neighborhood youth organizations, and school-age child care centers.
The guide is intended to help designers and child care professionals navigate six documents issued by the State of Colorado and certain other standards or rating systems that are incorporated into them. It is not intended as legal advice. The guide should be considered in conjunction with other existing health, safety, and accessibility measures, guidelines, and standards. The guide does not duplicate or fully incorporate all the language in the laws, regulations, and policies discussed herein. It is not intended to encourage practitioners to overlook or neglect health, safety, or accessibility issues that are not discussed or that are not subject to clear regulation. Neither is the guide intended to be a comprehensive guide to best practices for optimizing safety, accessibility or developmental benefits. A wealth of resources is available to address specific concerns for designing environments to allow all children (and their caregivers) to take advantage of the benefits of outdoor learning environments. The information contained in this document was the most current available at the time it was created.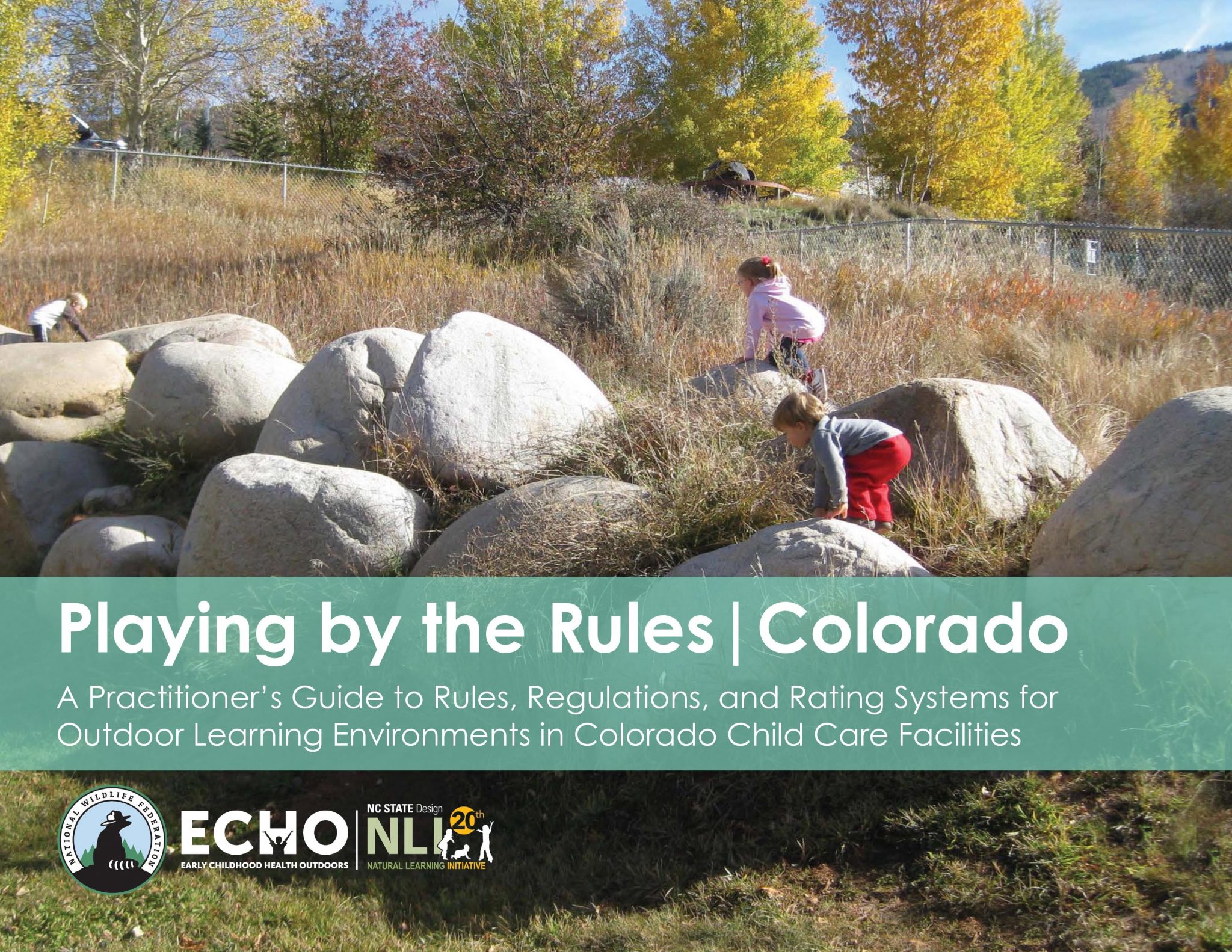 ---