Johnson Pond Learning Center
POD Wake County demonstration center, launched 2013
Johnson Pond Learning Center. Diversity of activity received a large boost in 2014, when looped primary pathways were installed in the preschool area (six-foot wide) and toddler area (five-foot wide).
Volunteer workdays installed trees, shrubs, perennials, and grasses as well as seven new play and learning settings. With guidance from NLI, internal fence alignments were adjusted to increase the school-age area and create a dedicated infant area adjacent to the building.
A designated, 95-square foot production garden, using standard agricultural troughs as raised beds, plus three fruit trees and 48 square feet of fruiting shrubs, engages a new generation of young gardeners in healthy eating each day. Teachers are motivated to test new ideas linking hands-on experience outdoors back to classroom activity.
OLE investments totaled $17,000 during the three-year POD Wake project, 2012-2014.
Address: 6523 Johnson Pond Road, Fuquay-Varina, NC 27526
NC Star Rating: 5
Capacity: 210
The kids love talking about the garden! They are excited about it, and the garden extends their science and nature learning. The parents say the kids are more interested in gardening at home.
Schematic Master Plan (2013)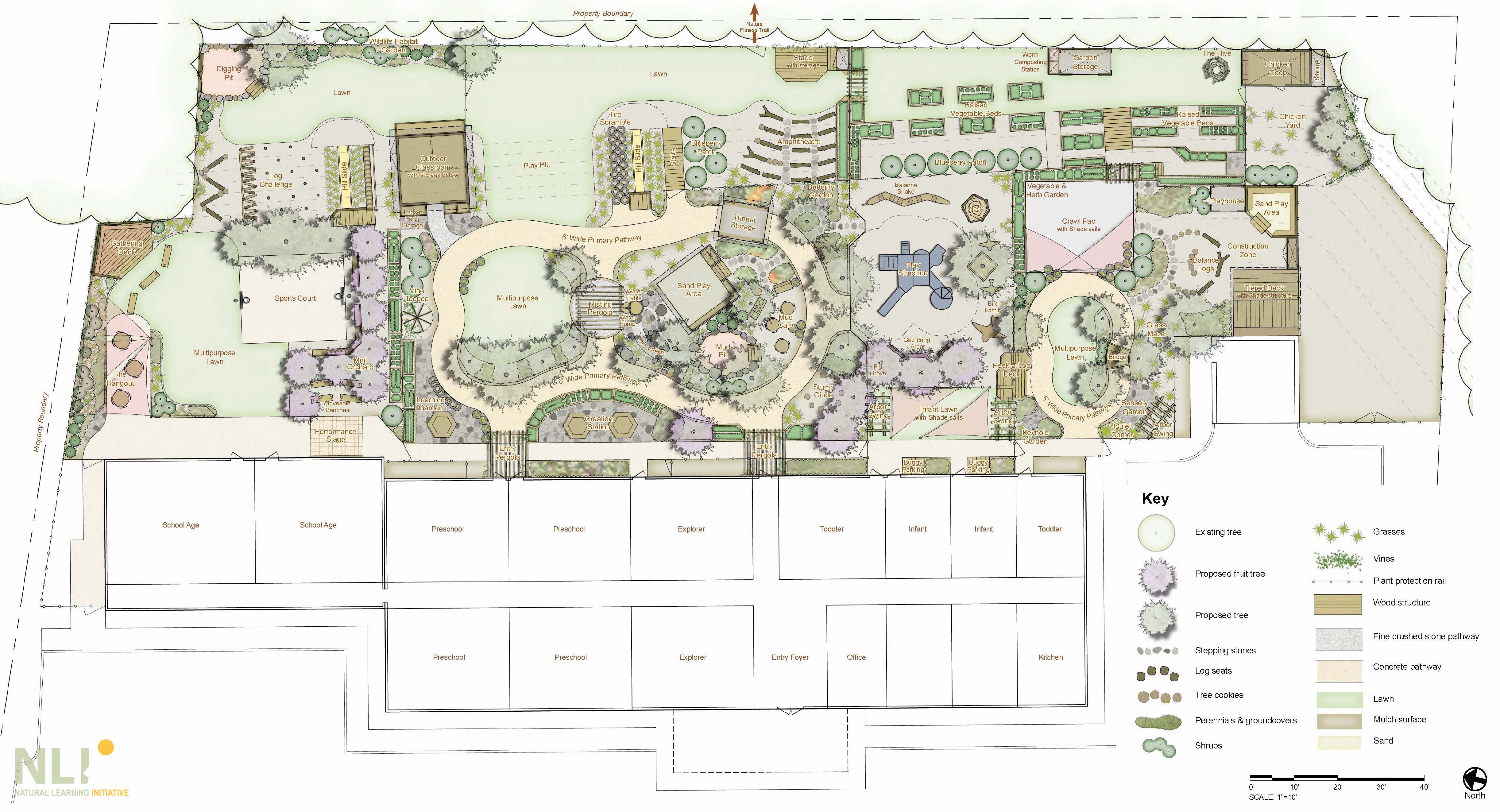 Large open lawn prior to installing primary pathway.

Excavating for the primary pathway (2014).

Partial view of primary pathway bordered by fruit trees and raised beds of vegetables and flowers, with covered sand play beyond.
---