Wellesley College Child Study Center
WCSC emphasizes the essential connection between human development and experience of the natural world. Responding to this philosophy, the new play and learning gardens contain a mix manufactured elements and natural settings that provide a rich diversity of experiences and curricular connections for children and teachers. Engagement with nature encourages children to know the rhythms of life, understand seasonal change, and experience variable weather (WCSC has a tradition of "outdoors in all weather"). Running water, exploration trails, decks, digging places, planting gardens, and stepping stones involve children in direct relationships with their natural surroundings. A greenhouse helps introduce spring early on for children in a traditional nursery school that is closed during the summer.
The design also recognizes the needs of adults by providing settings for teachers to rest and observe children (keeping out of their way), research observation stations, and parental gathering spaces.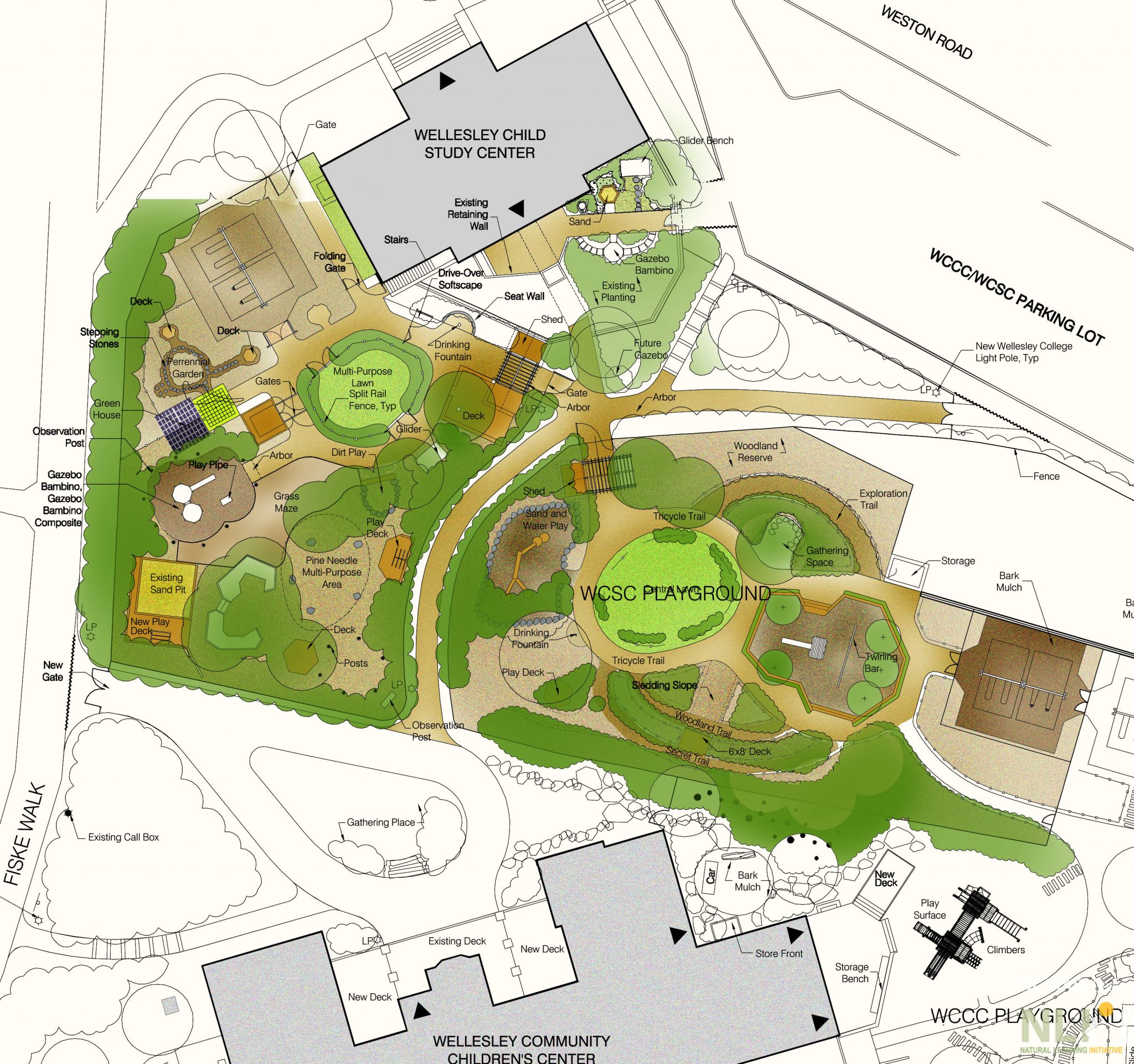 ---