Montessori Community School, Durham, NC
Located on the border of Chapel Hill and Durham, the Montessori Community School (MCS) campus is home to 230 students, ages 18 months to 14 years. The campus includes twelve classrooms, a gym, art and music center, outdoor learning centers, a field, and an existing wooded area. "MCS is a learning community of children, parents, faculty, and staff, each with distinct roles and responsibilities. Adults work in concert to support children's development as active, peaceful, life-long learners and global citizens." The school emphasizes outdoor learning.

The Natural Learning Initiative (NLI) worked with the Montessori Community School and the Montessori Community Association (MCA, parent-led organization) to create naturalized play and learning settings for the primary school area and the Spark Center (arts and music center) serving the elementary school.
The outdoor environments focus on the interaction between indoors and outdoors, which offers naturalized play and learning settings including earth play, a grass maze, rain gardens, and grassy knolls connected with wide curvilinear paths. The outdoor areas of the Spark Center provide opportunities outside the classroom for group lessons in peaceful green surroundings.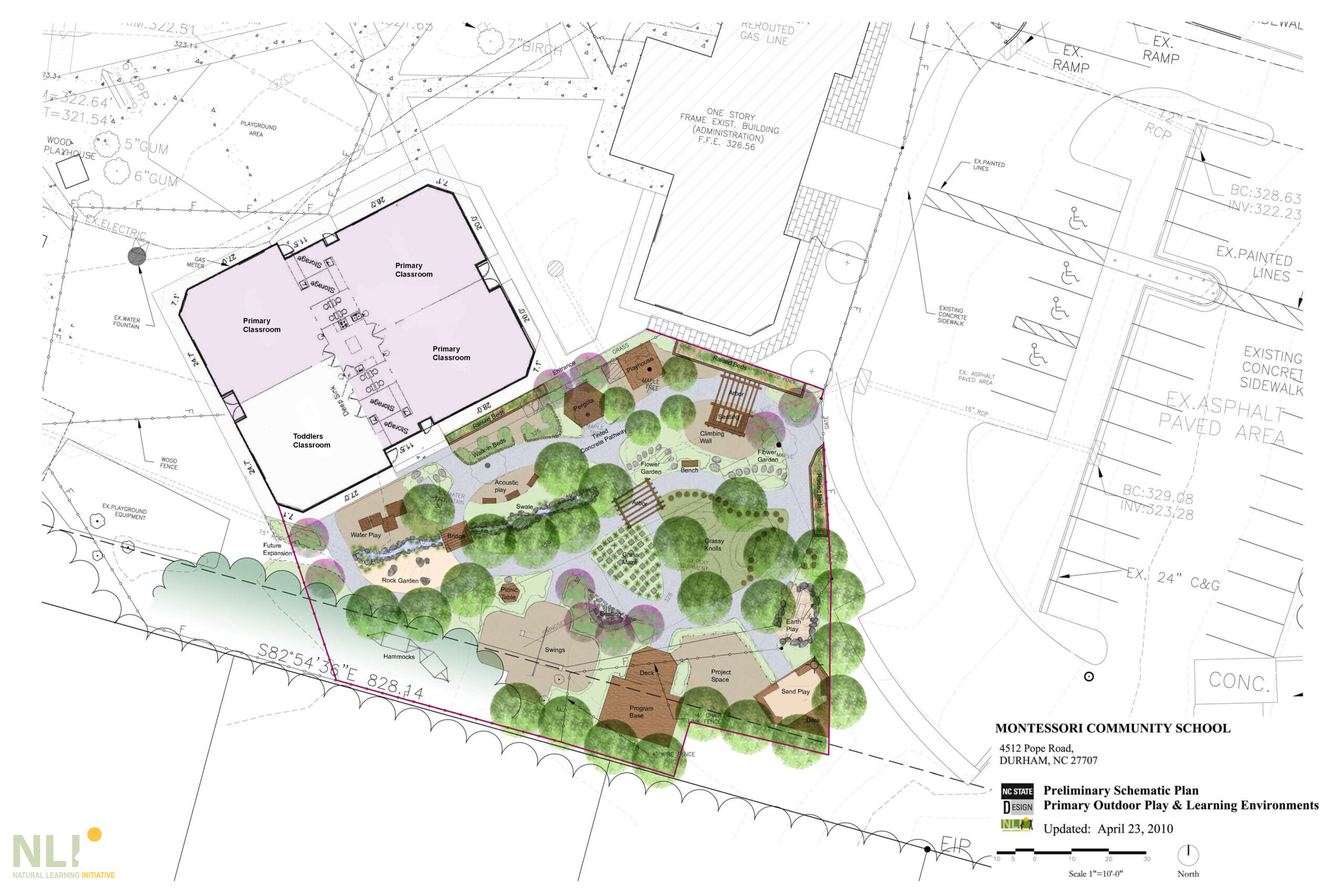 ---