Well-being by Nature: Therapeutic Gardens for Children
Authors: Moore, Robin; & Cosco, Nilda.
The following discussion and design guidelines are based on the assumption that regardless of children's abilities or disabilities, nature has a positive impact on well being and helps children acquire harmonious, healthy lifestyles (Wells, 2000; Wells and White, 2002). We consider well being to be a delicate balance between healthy human processes (psychological, physical, spiritual) and healthy environments (landscapes, weather, built environments, and the social circumstances of daily life). Carefully designed garden environments can help maintain the balance necessary for the healthy growth of children (Grahn et al., 1997; Kuo and Faber, 2004).
All children need to experience the healthy, harmonizing effects of gardens in their everyday lives—in childcare centers, schools, children's museums, doctors'/dentists' offices, hospitals, shopping centers, airports, parks, etc. These opportunities for landscape design can help counteract the rapidity with which children are losing daily contact with nature. Powerful experiences of nature are necessary antidotes to the artificial environments of the new century. Without these experiences, children will see themselves apart from nature because it has never been incorporated into their innermost being. If so, as adults they will lack the passion for nature necessary to protect our planet.
In LATIS Forum on Therapeutic Gardens, 2005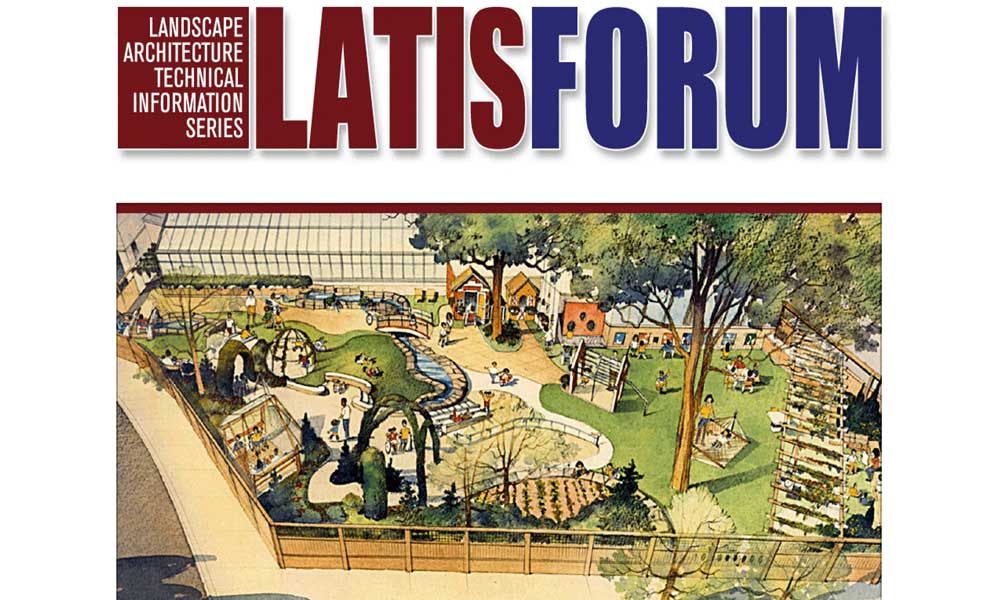 ---