Childcare Outdoor Renovation as a Health Promotion Strategy
Authors: Cosco, Nilda; Moore, Robin; & Smith, William.
This article demonstrates that site layout attributes are associated with higher levels of physical activity in childcare settings, while teacher interaction is associated with a decreased level of physical activity in children.
In American Journal of Health Promotion (Vol. 28, No. 3), 2014
Of 630,000 North Carolina children aged 2 to 5 years, more than 30% are overweight or obese. Approximately 38% of North Carolina children are enrolled in almost 5000 regulated childcare centers, where they receive most meals and spend most of their waking hours. A 2002 statewide survey suggested that most childcare center outdoor areas did not meet best practice criteria for physical activity (PA), such as high levels of environmental diversity measured by the number and types of play settings present (e.g., gardens, outdoor group gathering spaces, lawns, wheeled toy pathways, and natural elements such as trees, shrubs, logs and rocks. In 2007, the North Carolina Division of Child Development and Early Education (NC-DCDEE) replaced ''playground''with the term outdoor learning environment (OLE) in childcare center licensing rules, there-by expanding the function of outdoors beyond informal recreation to include all areas of child development such as health promotion. As reported here, Preventing Obesity by Design (POD), a childcare center outdoor renovation intervention, was evaluated to measure impacts on health-promoting PA and garden installation (with potential stimulation of vegetable and fruit consumption).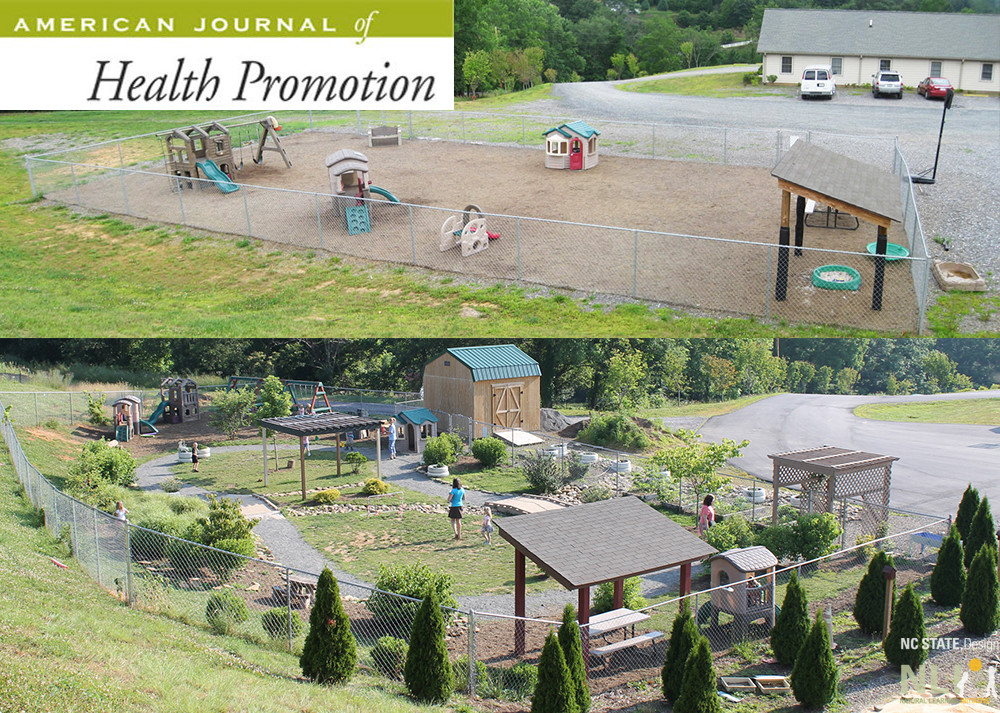 ---