14th Annual NLI Design Institute
Nature Every Day! Creating naturalized spaces for all children
Growing up in close contact with nature, in lush, ever-changing, enticing spaces that motivate exploration and discovery, is critical to the wellbeing of children and planet.

Located where children and families are, naturalized spaces support play, learning, safe risk-taking, relaxation, socialization, and health. Creation of naturalized spaces cannot wait! The multidisciplinary 2016 NLI Design Institute is a call to action to make experiences with nature an everyday reality for all children.
Cam Collyer, Program Director, Children and Executive Director, Programs, Evergreen, Toronto, Canada. Scaling Up For Impact: Grass Roots School Community Examples
Kevin Cherry, PhD, Deputy Secretary, NC Department of Natural and Cultural Resources and Director, Office of Archives, History and Parks, Raleigh, NC. Importance of a Statewide Strategy to Foster Children's Contact with Nature
Nilda Cosco, PhD, Director of Programs, Natural Learning Initiative, College of Design, NC State University, Raleigh, NC. Nature Play for All Children.
Laís Fleury, Director, Alana Institute in Rio de Janeiro and Coordinator, Criança e Natureza, Rio de Janeiro, Brazil. Amazonian and Urban Children Relationship with Nature
David Kahn, Executive Director, North American Montessori Teachers' Association, Cleveland, OH. Montessori Development Education: Guided by Nature
Michael Lindstrom, M.Arch., AIA, LEED AP, Principal, studioMLA Architects / Michael Lindstrom Associates Architects, Brookline, MA. Can Buildings Support Children's Contact with Nature?
Robin Moore, MCP, Dipl.Arch, Hon. ASLA, Director, Natural Learning Initiative and Professor of Landscape Architecture, College of Design, NC State University, Raleigh, NC. We are All Involved: Recognizing the Microscopic in Green City Policy.
Glenn Murphy, MS, Author and Writer of critically acclaimed children's science books such as Why is Snot Green?; Founder and Chief Instructor, NCSystema, Chapel Hill, NC. Eat.Grow.Move.Live
Anita Nelson Niehues, PhD, MS, OTR/L, Assistant Professor of Occupational Therapy, College of Health Sciences, Lenoir-Rhyne University, Hickory, NC. Everyday Uncertainties: Reframing Perceptions of Risk in Children's Outdoor Play
Jim Phillips, RLA, Director of Outdoor Environments, Museum of Life and Science, Durham, NC. Learning playfully: Designing for science in fun-filled settings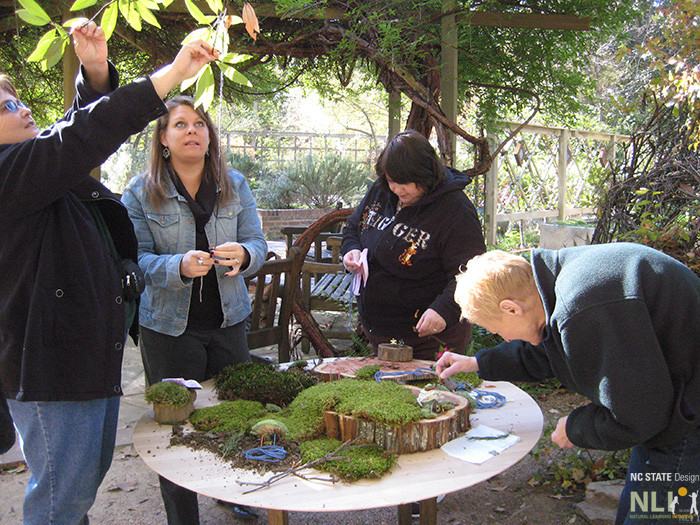 ---