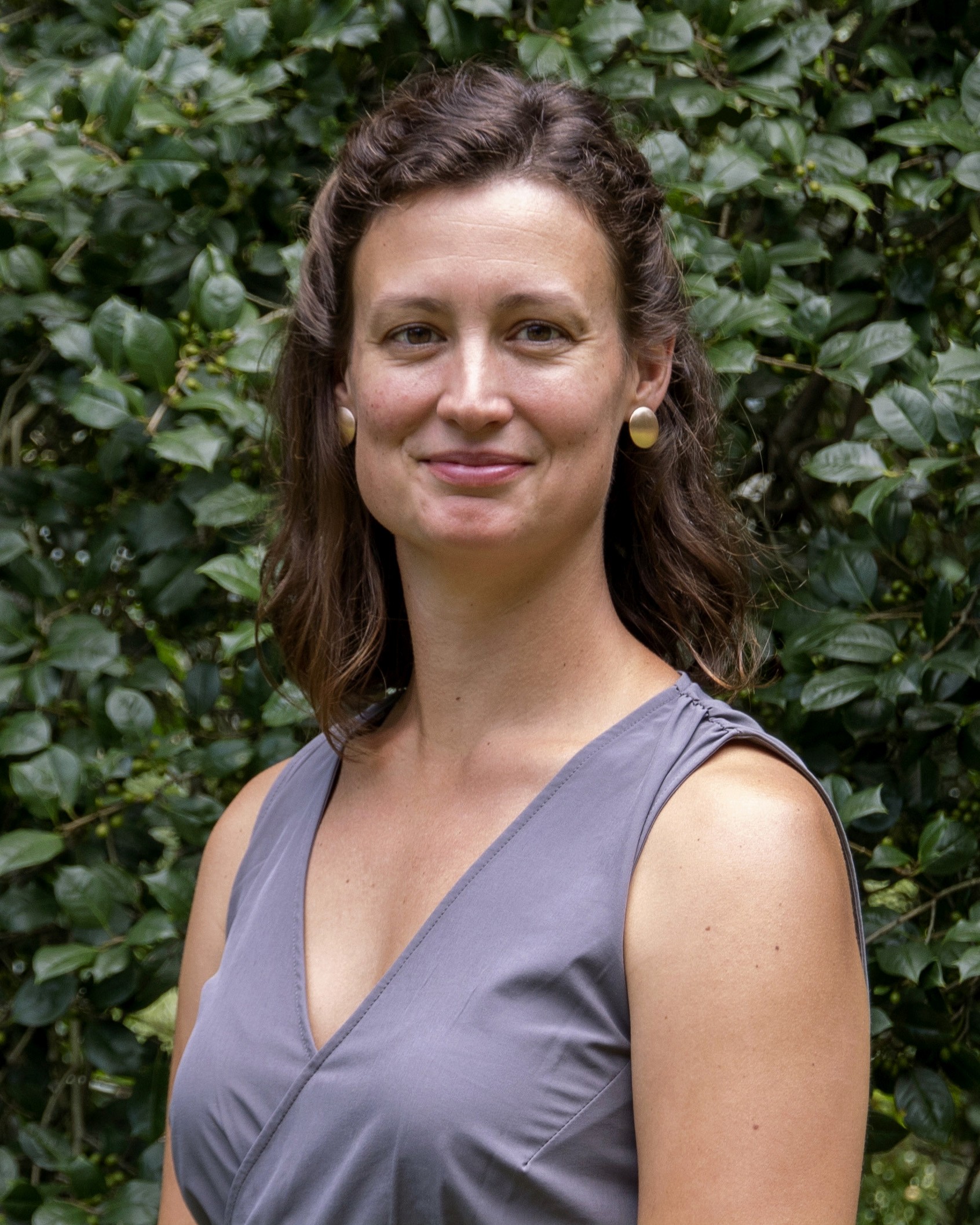 Caroline Asher, PLA, is a Design Associate at NLI where she manages comprehensive programs, including Shape NC 3 and POD South Carolina, and contributes to a variety of NLI projects. Caroline holds a Bachelor of Arts degree from UNC at Chapel Hill and a Master of Landscape Architecture degree from NC State University, where she researched the benefits of community gardens and urban agriculture. Caroline has always been a life-long gardener. Prior to graduate school, Caroline furthered her appreciation and knowledge of plants at Niche Gardens, a native plants nursery, where she worked as a retail assistant.
Caroline grew up in New Bern, NC and as a child remembers free-roaming around historic downtown New Bern climbing trees and discovering hidden gardens. Building upon the influence that nature has had in her own life, Caroline uses design to connect others to the natural world and to provide spaces for others to experience the health and social benefits of growing one's own food. Now, she enjoys observing her sons develop a love of the natural world through exploration and discovery.
Caroline has always personally felt the benefits of connecting with nature, which led her to pursue her graduate research in community gardens and urban agriculture. She is happy to apply her knowledge and design expertise at NLI, helping children connect to the wonders of the natural world. In addition to her design work at the NLI, Caroline also works as a garden trainer with the Rooting Preventing Obesity by Design in Wake County (Rooting POD-Wake) program, where she provides technical gardening assistance and training to Rooting POD-Wake demonstration centers. Through her work as a garden trainer, Caroline hopes to inspire environmental stewardship in future generations.
---