COVID Support we're all in this together!
Early childhood outdoor play and learning resources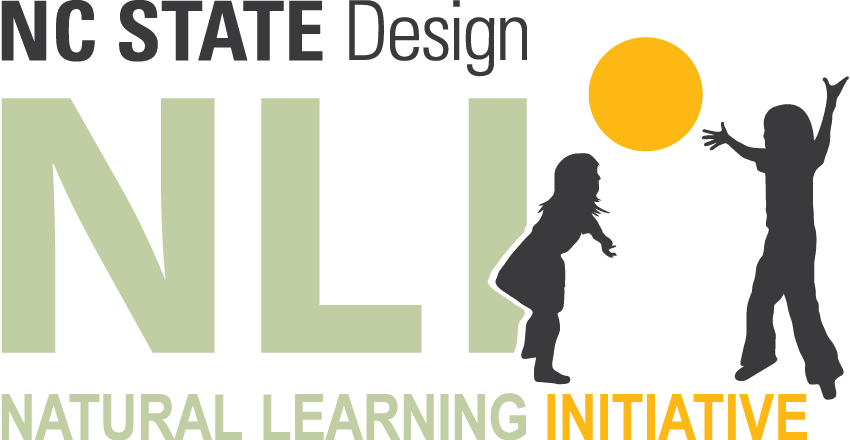 O

utdoors with nature is the healthiest place to be, where exuberant play, motivated learning, and gardening fun awaits! In solidarity, NLI offers resources to support families schooling at home, teachers and children in childcare centers, and early childhood college educators.
JUST PLAY!
NATURAL HEALTH PROMOTION
NATURE PLAY AND LEARNING
NATURAL LEARNING AT HOME®
EDIBLE GARDENING
THEME GARDENS – LANGUAGE, LITERACY, SCIENCE, STEM, ARTS AND CRAFTS… NO LIMITS!
IMPACT OF NATURALIZED PLACES ON CHILD GROWTH AND DEVELOPMENT
EVALUATING IMPACT OF NATURALIZED OUTDOOR LEARNING ENVIRONMENTS
Preschool Outdoor Environment Measurement Scale (POEMS). This instrument provides an objective way for assessing the quality of outdoor learning environments in childcare centers.
Disclaimer: The Natural Learning Initiative (NLI), NC State University, its partners, and supporting entities assume no responsibility for consequences arising from physical interventions using information contained in this InfoSheet. Under no circumstances will liability be assumed for any loss or damage, including without limitation, indirect or consequential, incurred during installation, management, and use of such interventions. Highly recommended is adherence to relevant local, state, and national regulatory requirements concerning but not limited to health and safety, accessibility, licensing, and program regulation.